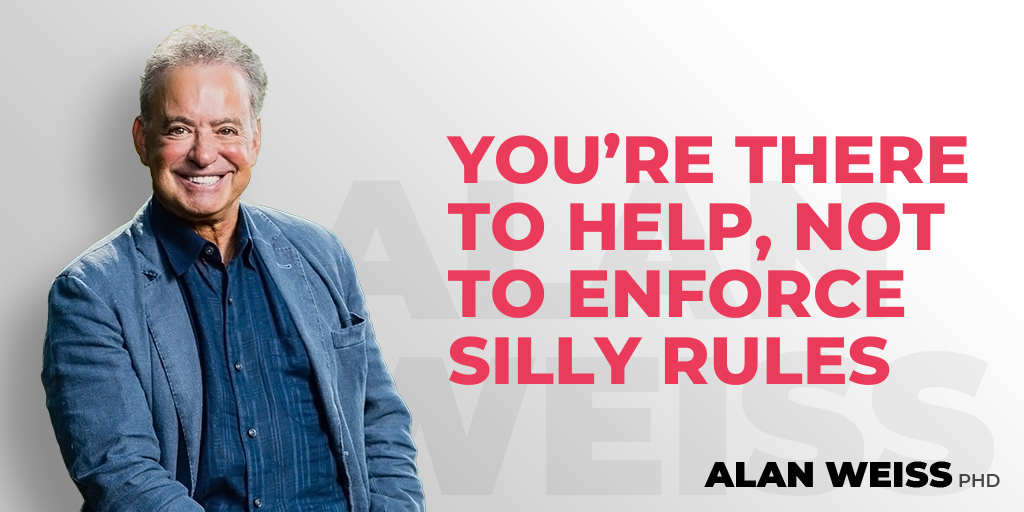 You're There to Help, Not to Enforce Silly Rules
It's amazing how many service employees respond to a request with, "I'm sorry, that's not our policy or procedure," instead of, "We don't normally do that, let's discuss how to best meet your needs." I had the problem this morning, sitting in the presidential suite of a hotel and ordering water for my guests arriving later, when the room service person said that, "Only housekeeping can provide water bottles, not room service." I called the manager on duty and ten minutes later my water arrived.
That might be lack of empowerment or poor procedures, but it could just be laziness. In any case, it's costing the hotel more than it should in terms of time wasted and my willingness to return.