Innovation is applied (pragmatic) creativity. Simple as that.
I'm writing this on a 777 ten hours out of Dubai and two hours from Adelaide. This follows my trip of about similar length from Boston to Dubai. This is my 18th trip to Australia since the 70s when the country
I'm in Adelaide at 5 am Monday morning and I found a channel showing all the NFL games in live action, alternating whenever there is a scoring play or exciting action (it's Sunday afternoon back home). I wish I could
You cannot simply be another issue or priority on the buyer's desk. The chances are that you will never be seen as the most important and won't receive an immediate sale. You should be seen as the person who can help resolve
The younger and younger people I see in positions in major organizations—client service phone lines, retail sales, airline desk agents—the poorer and poorer judgment I encounter. It doesn't seem to be a matter of smarts so much as a matter
An idiotic guy sends me a profanity-laced email telling me to remove him from a newsletter, it's his fourth request. I can't find his email anywhere on my lists, so I tell him that if he has another email I'll
The Dog Star is a symbol of power, will, and steadfastness of purpose, and exemplifies the One who has succeeded in bridging the lower and higher consciousness. —Astrological Definition Dogs are tripartite. They have common dog characteristics, such as a keen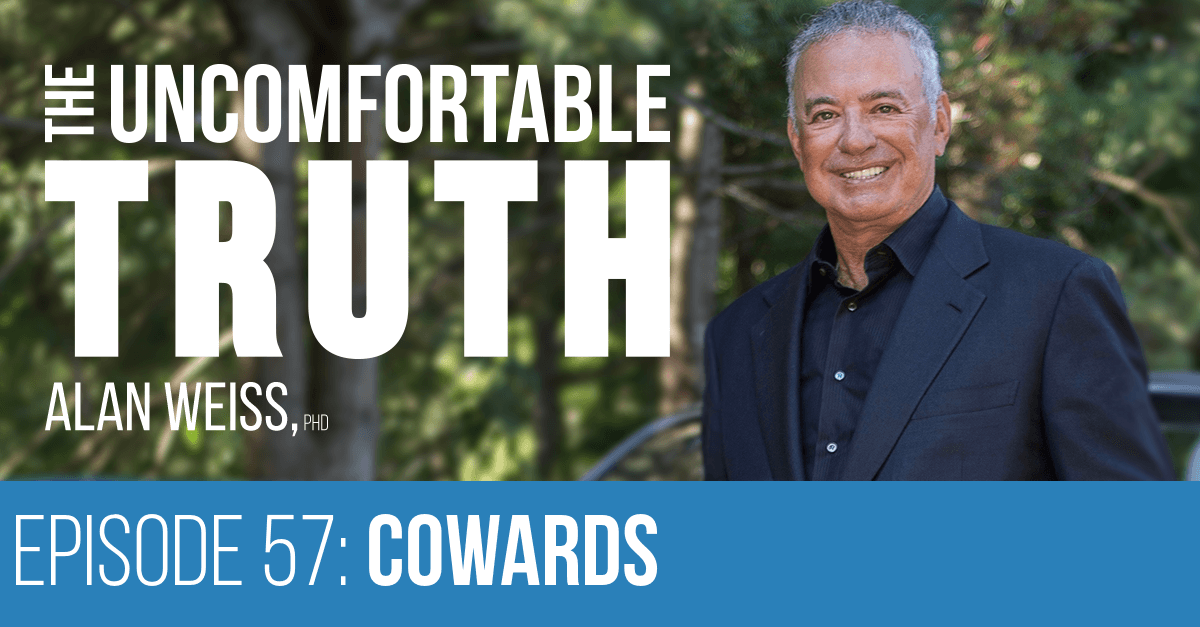 Why we're surrounded by so many cowards today and how best to ignore them.  Have you noticed these people?