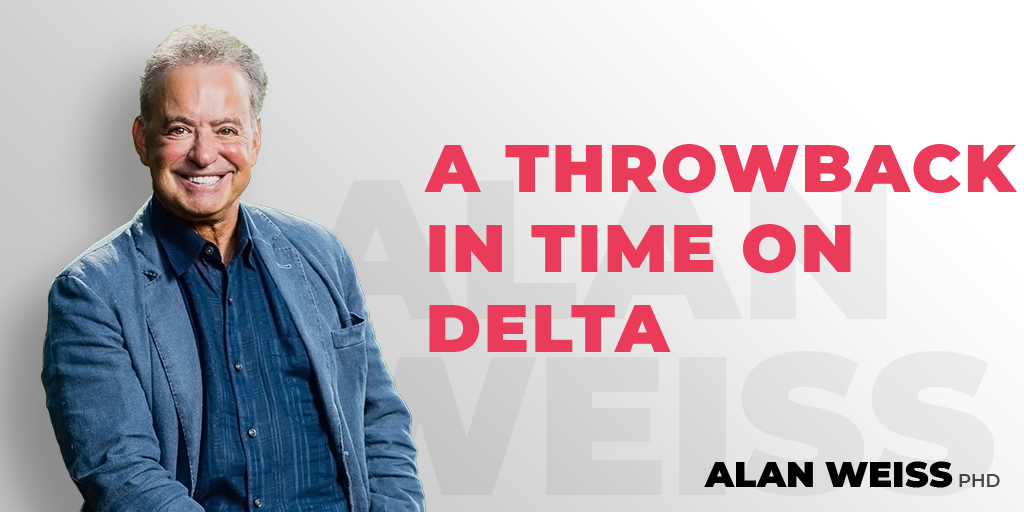 A Throwback in Time on Delta
A perfectly groomed flight attendant greeted us on the Delta flight from LAX to Boston. She took care of the full first class cabin—in a 757— by herself for the five hours. There were drinks on the ground, meals in flight, help with wifi, snacks, plus all the safety checks. She bid us all good-bye with sincerity and charm.
I was brought back for that time to the 70s and the old Pan Am, which was the most exclusive and classiest flying experience of the day with magnificent service.
And then I realized that I was so impressed because this has become so much of an exception today.
I'm flying Delta more often.
(October 9, DL 420, LAX-BOS, 12:35 pm)