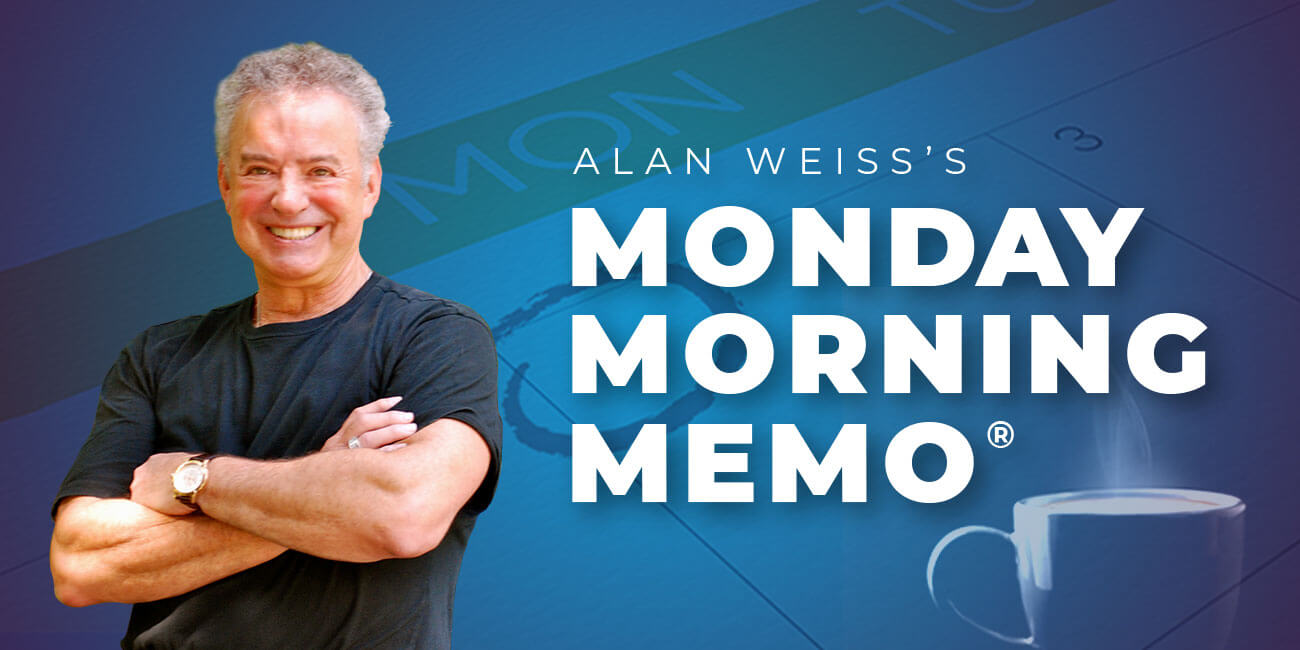 Alan Weiss's Monday Morning Memo® – 05/16/2022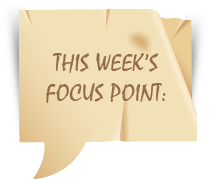 When you're 80% ready, move.
I've found that the final 20% of effort you put into a book isn't appreciated by the reader; the final 20% invested in a speech isn't comprehended by the audience; the final 20% sweated in preparation for a meeting is never required.
We tend to invest our time out of proportion to the likely return on that investment. Most of your labor, stress, energy, and time go into that final 20%, which makes such pursuit unduly labor intensive. I was at a strategy meeting with an entrepreneur once when he mentioned that he was spending about 75% of his time and efforts on what was now only about 10% of his business.
The other three of us said almost in unison, "Stop it!"
I'm not talking about a race where you should never let up until you cross the finish line (run through the tape), or a sport where you have to play your hardest until time expires (unless there's no chance of being caught, in which case you put in your reserves).
I'm talking about incessantly rewriting and reorganizing, wondering if you should have five key points instead of four, two more stories in the speech, two more charts in chapter four, or still more food for the party. (My wife is Italian, so no matter how great the party, we always have enough food left to feed my college alumni association.)
There is no such thing as a free lunch, we understand. But there's also no such thing as a perfect lunch.
A long time ago my therapist stopped me in mid-sentence as I was pontificating about some minor shortcoming. "For God's sake, Alan," he yelled, "life is about success, not perfection!"
And at that point I began a new, free, exciting life.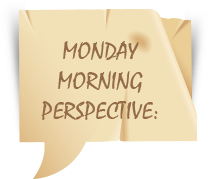 Perfectionism is not a quest for the best. It is a pursuit of the worst in ourselves, the part that tells us that nothing we do will ever be good enough—that we should try again. —Julia Cameron
In order to go on living one must try to escape the death involved in perfectionism. —Hannah Arendt
Perfectionism becomes a badge of honor with you playing the part of the suffering hero. —David D. Burns
Return to Australia: I'll be making my 19th trip in October, this time to Brisbane, to present a week of unique offerings from passive income and global "reach" to a new strategy approach. Join me and your peers for my latest value to grow your business and decrease your labor facing our "new realities." There is also certification for a new approach to strategy for the post-pandemic world that already has 60+ practitioners in six countries. There is limited seating capacity. https://alanweiss.com/growth-experiences/australia2022/
TOMORROW—Ferocious Time Management: I'm tired of wasting my time hearing people tell me they have no time!! In a rare appearance in San Diego, I'm going to help you ruthlessly organize yourself so that you have time to close business, deliver a remote speech, create a book outline, and learn to tame wild beasts before your lunch. Seriously, time is "elastic," and you can stretch it to accommodate what you need to accomplish. Moreover, most people work too hard to achieve too little. Discretionary time is wealth, not money, but we're prone to work so hard chasing money that we erode our wealth. Create greater output in a 20-hour week! alanweiss.com/growth-experiences/ferocious-time-management/
Return to London: I'll be hosting a two-day, high-level discussion of likely business futures globally, financial considerations, global passive income, the new realities of sales, new approaches to strategy, and so forth. There would be a limit of eight people. I'll also conduct a full-day experience for a larger group, probably a limit of 30, for an entire day which will address new approaches to value-based fees, the five essential short-term revenue generators, role-playing difficult conversations, the advanced Accelerant Curve, and scaling the practice. Schedule: November 29: General Session, 9 to 4. November 30 and December 1: Intimate Session, 9-4 both days. https://alanweiss.com/growth-experiences/london/
Million Dollar Consulting® College: I've been asked to run this again, and I miss it, so I'm going to do it on December 13-15 (2.5 days) in Castle Hill, Newport, RI, my usual stomping grounds. The beach houses in the winter are fantastic. There's a great holiday atmosphere that time of year. It will be on my site next week. I'll be focusing on what I've seen as the critical areas for success: brand-building, accelerating referrals, provocative IP, low labor revenue focus, the post-pandemic lasting realities, and so forth. There is a 25% discount during if you sign up this month. https://alanweiss.com/growth-experiences/million-dollar-consulting-college-2022/
The fee is $15,000 (before the discount), which includes lodging, breakfast, lunch, breaks, and one dinner. If you catch me at the bar, it could include two dinners. I'm also going to take time to show how I create this and other workshops, step by step, live or remote. If you register with me prior to June 1 the fee is $12,000. If you buy a Bentley Card before June 1, you can attend the College for free, no deduction on the card. Past grads are welcome to attend for $5,000.
Million Dollar Consulting® for the World: I've provided 14 modules with videos from me, from your colleagues globally, slides, and text. They include everything from launch to self-esteem, proposals to fees, closing business to creating a brand. No upsells! It's only $115. What do you think about a 10,000:1 ROI? We have over 500 people from 43 countries. https://milliondollarconsultingcourse.com
Beyond Thought Leadership: Six "stars" from my community from five countries will be interviewed by me in this live, 2.5 day experience. I'll be introducing new IP, case studies, and role-plays. And the final interview will be with me. This is one-time only, it was difficult to organize. Limited participation, in Miami in November, register now, no one else can offer this experience for your growth. https://alanweiss.com/growth-experiences/beyond-thought-leadership/