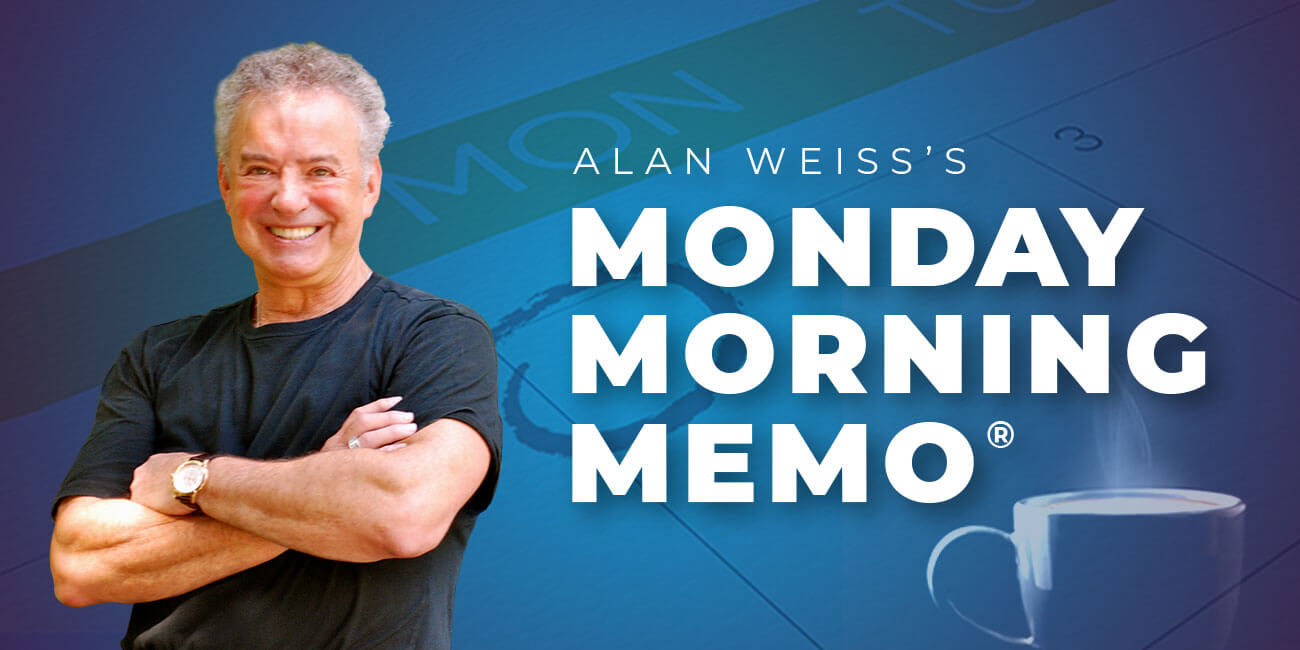 Alan Weiss's Monday Morning Memo® – 06/06/2022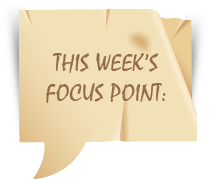 Zoom (does anyone still use Skype?) has become a great alternative for remote work, reinforced by the demands of the pandemic. It remains quite useful for interactions that large distances would frustrate and for sudden needs where advance planning needs to be minimal.
But the pandemic is over, and we're now dealing with another endemic illness which is largely being handled by each individual (vaccinate or not, mask or not, distancing or not, travel or not, and so forth). For those of us meeting in person again, the otherwise subliminal shortcomings of Zoom and its ilk become quite apparent.
You can't socialize or network on Zoom. You can't share a meal, a drink, a friendly punch in the arm or slap on the back. You can't share a car ride or a hike or pet someone's dog.
The three-dimensionality of interaction is vital to fully appreciating others. In person, we're not as abrupt or rude or condescending or judgmental as we are on, say, Facebook. (We can't be, or we'd be asked to leave or be punched in the mouth.) It's fascinating to watch the meeting of people in person who, theretofore, only knew each other via remote means. They say, "You're much taller than I thought!" or "You're older than I imagined!" (these are blurted out before the speaker entertains the thought that they had been solely interacting via a four-inch screen shot).
We share more when we're physically together, we're more supportive, and we gain a far fuller understanding of our colleagues, clients, and customers. And, of course, these meetings make subsequent remote calls far more personal and effective.
I'm writing this from Kauai and you can't fully appreciate this place without being here. If you've seen pictures of the Great Wall of China, you know what it looks like but you really can't appreciate it until you've stood on it, feeling like an ant. If you want to spend your life looking at four walls and a computer screen, then that will be the totality of your life and relationships, and that's not a requirement, that's your choice.
And if that's your choice, you're suffering from something far worse than Covid.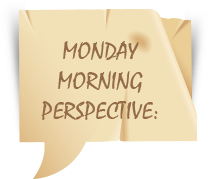 The worst cruelty that can be inflicted on a human being is isolation. —Sukarno
We don't function well as human beings when we're in isolation. —Robert Zemeckis
With technology, there is so much isolation with people now, that there are very few places where you can connect. —Mireille Guiliano
Free Masterful Marketing Zoom Session: Lisa Larter's and my book is doing great 3.5 months ahead of release, and here's your chance to join us in a fireside chat about Masterful Marketing on June 20 at 11 am US Eastern time: https://masterfulmarketingbook.com/firesidechat/ That's right, it's free, and limited only by our Zoom capacity, so sign up before we fill up.
Be On the Board: A half-day about what board responsibility really is, how to consult with them, how to get on them, and how to become their leader. This is one of my specialties and I'm doing this for the first time on July 22 via Zoom at 10 US eastern time. It will be recorded. The fee is $2,500. We have 12 people aleady, I can take four more. Write me to apply ([email protected],com) or pay here: https://alanweiss.com/store/quick-pay/
Special Offer: My session on Ferocious Time Management was so well received—and, unfortunately, we could not record it—that I'm offering it now in two, half-day Zoom sessions on July 6 and 7. These will be compatible with "global time" because we have people from both Europe and Asia signed up. This session will be recorded for those who can't attend "live." The fee is $1,200, and you'll find yourself hugely lowering your labor intensity and engaged in a high quality 20-hour week. That's not a typo. Register here: https://alanweiss.com/store/quick-pay/
Return to Australia: I'll be making my 19th trip in October, this time to Brisbane, to present a week of unique offerings from passive income and global "reach" to a new strategy approach. Join me and your peers for my latest value to grow your business and decrease your labor facing our "new realities." There is also certification for a new approach to strategy for the post-pandemic world that already has 60+ practitioners in six countries. There is limited seating capacity. https://alanweiss.com/growth-experiences/australia2022/
Return to London:I'll be hosting a two-day, high-level discussion of likely business futures globally, financial considerations, global passive income, the new realities of sales, new approaches to strategy, and so forth. There would be a limit of eight people. I'll also conduct a full-day experience for a larger group, probably a limit of 30, for an entire day which will address new approaches to value-based fees, the five essential short-term revenue generators, role-playing difficult conversations, the advanced Accelerant Curve, and scaling the practice. Schedule: November 29: General Session, 9 to 4. November 30 and December 1: Intimate Session, 9-4 both days. https://alanweiss.com/growth-experiences/london/
Million Dollar Consulting® College: I've been asked to run this again, and I miss it, so I'm going to do it on December 13-15 (2.5 days) in Castle Hill, Newport, RI, my usual stomping grounds. The beach houses in the winter are fantastic. There's a great holiday atmosphere that time of year. I'll be focusing on what I've seen as the critical areas for success: brand-building, accelerating referrals, provocative IP, low labor revenue focus, the post-pandemic lasting realities, and so forth. https://alanweiss.com/growth-experiences/million-dollar-consulting-college-2022/
The fee is $15,000 (before the discount), which includes lodging, breakfast, lunch, breaks, and one dinner. If you catch me at the bar, it could include two dinners. I'm also going to take time to show how I create this and other workshops, step by step, live or remote. Past grads are welcome to attend for $5,000.
Million Dollar Consulting® for the World: I've provided 14 modules with videos from me, from your colleagues globally, slides, and text. They include everything from launch to self-esteem, proposals to fees, closing business to creating a brand. No upsells! It's only $115. What do you think about a 10,000:1 ROI? We have over 500 people from 47 countries. https://milliondollarconsultingcourse.com
Beyond Thought Leadership: Six "stars" from my community from five countries will be interviewed by me in this live, 2 .5 day experience. I'll be introducing new IP, case studies, and role-plays. And the final interview will be with me. This is one-time only, it was difficult to organize, and on one lese could ever provide this. Limited participation, in Miami in November, register now, no one else can offer this experience for your growth. NOTE: SINCE I ERRED ON THE DEADLINE IN SEVERAL PLACES, I'M EXTENDING THE $2,000 DISCOUNT THROUGH THIS COMING WEEKEND. https://alanweiss.com/growth-experiences/beyond-thought-leadership/