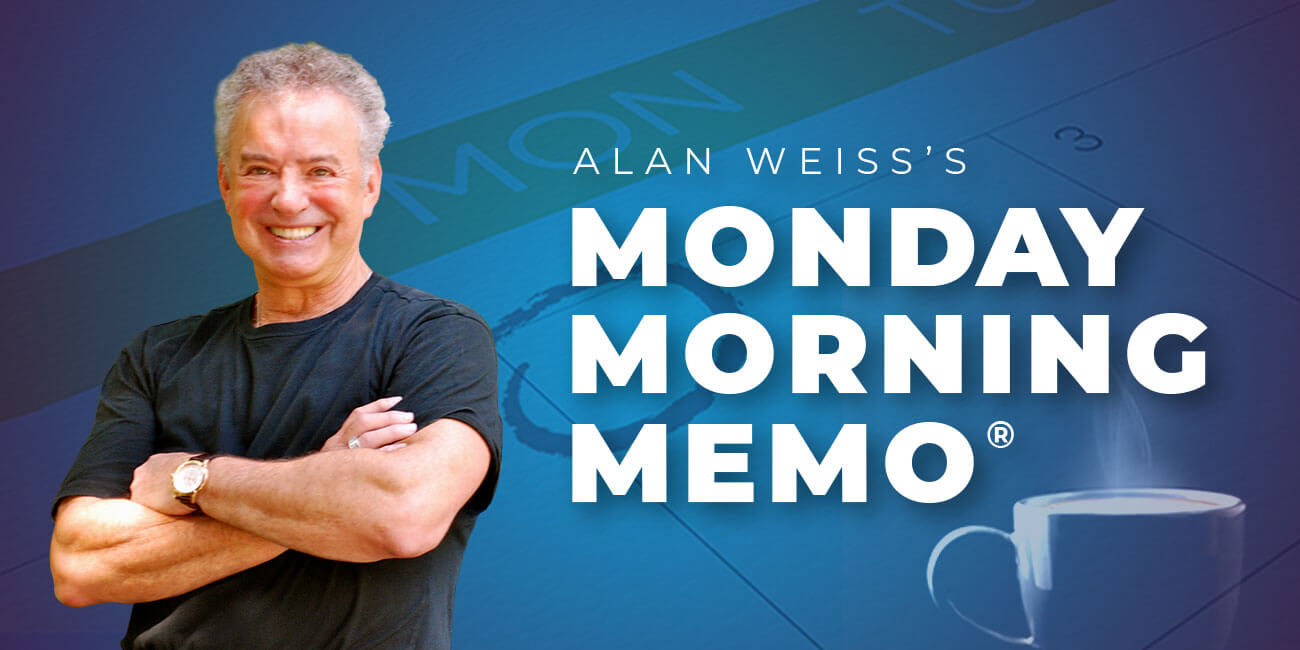 Alan Weiss's Monday Morning Memo® – 06/13/2022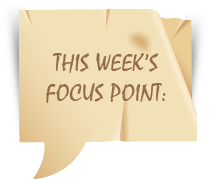 "For every action there is an equal and opposite reaction." Thus states Issac Newton's Third Law, first revealed at the end of the 17th Century. If there were a Nobel Prize back then, he'd have it.
The application of this reality doesn't only occur in physics today, but also in society.
For over a decade, "positive psychology" has posited that positive self-talk can lead to far better beliefs and attitudes and subsequent behaviors. This has been most popularized by Dr. Martin Seligman at Wharton in his book, Learned Optimism. (He appeared at one of my Million Dollar Consulting® Conventions.) But, more recently, "authorities" and experts have written that this is not as effective as it would seem and can lead to poorer behavior. Among the dissenters are psychologists like Lazarus and Wong.
Similarly, having a passion or a "calling" for one's work would seem to be the proper mission for applying all of one's talents and gaining fulfillment. Brené Brown, Pablo Coelho, Viktor Frankl, Randy Pausch and scores of others have written books about this pursuit over the years. But now people such as Carol Dweck are writing that this might not be such a great idea because it can lead to frustration.
I've found that the bolder you are, the more of a front-runner you manage to be, the higher you can climb…….the more people are taking shots at you! People critique me all the time, actually stating that value-based fees can't be applied in all professional services or that people who need approval from above can still be buyers!
To me, these are indications of success because, sooner or later, someone wants to gain their own moment in the limelight by appearing to be disagreeing with those who have made incredible discoveries, or found new approaches, or have created better solutions.
A strong brand will always encounter resistance, but the former is an irresistible force and the latter is not an immovable object.
I enjoy being questioned and critiqued because it helps me to strengthen what I do and examine my own beliefs. You'll never hear me try to counter Lencioni by saying there are really seven dysfunctions of a team, not five. But as a good contrarian, I will tell you that most organizations don't have teams at all but have committees, and you can't "team build" a committee!
Are you creating your own routes or trying to merely criticize the routes that others have created?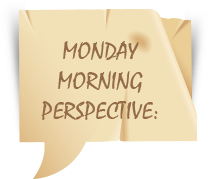 I like criticism. It makes you strong. —LeBron James
To avoid criticism, do nothing, say nothing, and be nothing. —Elbert Hubbard
Criticism is prejudice made plausible. —H. L. Mencken
Beyond Thought Leadership: Six "stars" from my community from five countries will be interviewed by me in this live, 2 .5 day experience. I'll be introducing new IP, case studies, and role-plays. And the final interview will be with me. This is one-time only, it was difficult to organize, and no one else could ever provide this. Hear from peers how they've built large practices, as both solo practioners and boutique firm owners. Limited participation, in Miami in November, register now, no one else can offer this experience for your growth. I'm offering a $4,000 (over 20%) discount to the first five people from Monday Morning Memo's subscriber base who register. https://alanweiss.com/growth-experiences/beyond-thought-leadership/
Free Masterful Marketing Zoom Session: Lisa Larter's and my book is doing great 3.5 months ahead of release, and here's your chance to join us in a fireside chat about Masterful Marketing on June 20 at 11 am US Eastern time: https://masterfulmarketingbook.com/firesidechat/ That's right, it's free, and limited only by our Zoom capacity, so sign up before we fill up.
Be On the Board: A half-day about what board responsibility really is, how to consult with them, how to get on them, and how to become their leader. This is one of my specialties and I'm doing this for the first time on July 22 via Zoom at 10 US eastern time. It will be recorded. The fee is $2,500. We have 15 people aleady, . Write me to apply ([email protected],com) or pay here: https://alanweiss.com/store/quick-pay/
Special Offer: My session on Ferocious Time Management was so well received—and, unfortunately, we could not record it—that I'm offering it now in two, half-day Zoom sessions on July 6 and 7. These will be compatible with "global time" because we have people from both Europe and Asia signed up. This session will be recorded for those who can't attend "live." The fee is $1,200, and you'll find yourself hugely lowering your labor intensity and engaged in a high quality 20-hour week. That's not a typo. Register here: https://alanweiss.com/store/quick-pay/
Return to Australia: I'll be making my 19th trip in October, this time to Brisbane, to present a week of unique offerings from passive income and global "reach" to a new strategy approach. Join me and your peers for my latest value to grow your business and decrease your labor facing our "new realities." There is also certification for a new approach to strategy for the post-pandemic world that already has 60+ practitioners in six countries. There is limited seating capacity. https://alanweiss.com/growth-experiences/australia2022/ The price increases in July.
Return to London: I'll be hosting a two-day, high-level discussion of likely business futures globally, financial considerations, global passive income, the new realities of sales, new approaches to strategy, and so forth. There would be a limit of eight people. I'll also conduct a full-day experience for a larger group, probably a limit of 30, for an entire day which will address new approaches to value-based fees, the five essential short-term revenue generators, role-playing difficult conversations, the advanced Accelerant Curve, and scaling the practice. Schedule: November 29: General Session, 9 to 4. November 30 and December 1: Intimate Session, 9-4 both days. https://alanweiss.com/growth-experiences/london/
Million Dollar Consulting® College: I've been asked to run this again, and I miss it, so I'm going to do it on December 13-15 (2.5 days) in Castle Hill, Newport, RI, my usual stomping grounds. The beach houses in the winter are fantastic. There's a great holiday atmosphere that time of year. I'll be focusing on what I've seen as the critical areas for success: brand-building, accelerating referrals, provocative IP, low labor revenue focus, the post-pandemic lasting realities, and so forth. https://alanweiss.com/growth-experiences/million-dollar-consulting-college-2022/
The fee is $15,000, which includes lodging, breakfast, lunch, breaks, and one dinner. If you catch me at the bar, it could include two dinners. I'm also going to take time to show how I create this and other workshops, step by step, live or remote. Past grads are welcome to attend for $5,000.
Million Dollar Consulting® for the World: I've provided 14 modules with videos from me, from your colleagues globally, slides, and text. They include everything from launch to self-esteem, proposals to fees, closing business to creating a brand. No upsells! It's only $115. What do you think about a 10,000:1 ROI? We have over 500 people from 47 countries. https://milliondollarconsultingcourse.com