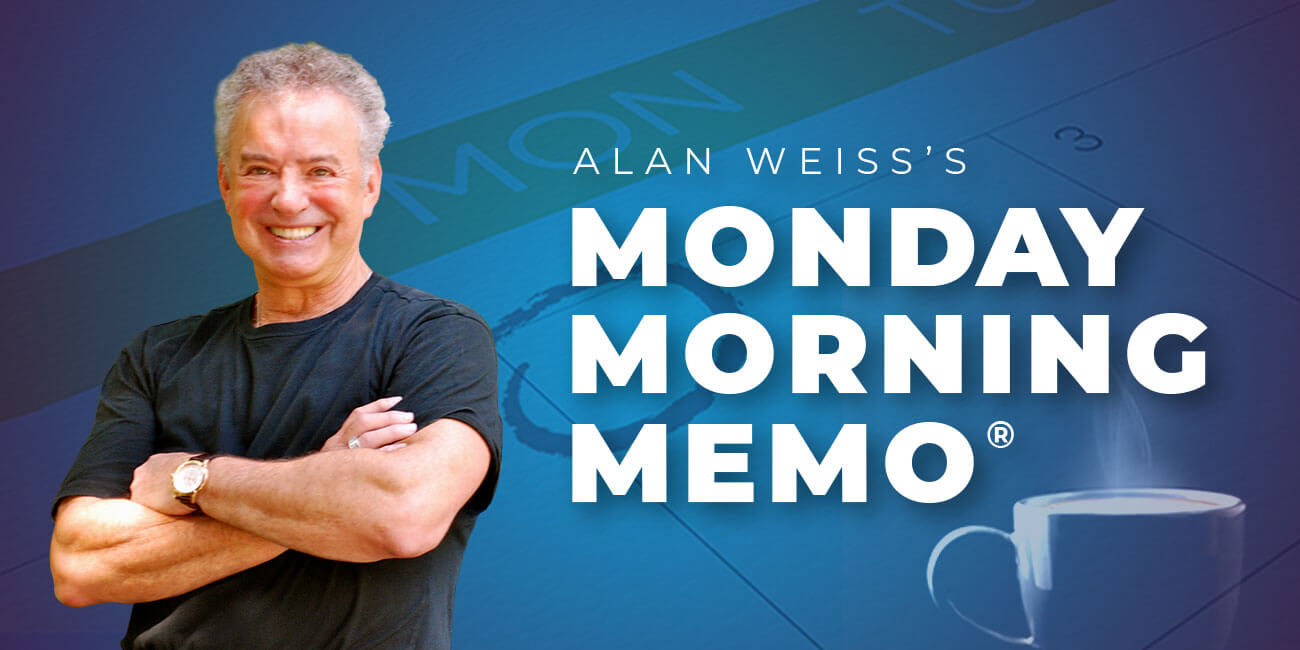 Alan Weiss's Monday Morning Memo® – 06/28/2021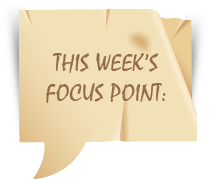 On Saturday we attended a 60th birthday party for a friend. When he was in his early 20s he borrowed money, bought concrete trucks, and is now a wealthy man. The event was on his estate, around a pool, with 80 people. His partner has her own hairstyling business, our entire family are her customers, and she's worked hard to create her success. She cooked for all 80 people.
We shared a cocktail table with a woman and her husband. She had created a high-end clothing store. At 70+, after decades of hard work, she closed the successful business during the pandemic and "retired." She looks incredible and is a bundle of energy.
By any standards, I'm a "self-made" man. I tell people who sometimes comment on my lifestyle, "This is not my daddy's money." I took a lot of risks, my wife supported me wonderfully and worked even harder raising our kids, and I moved from working hard to working smart.
All of us believe that we have to help those who haven't been as fortunate, for whatever reasons, through taxes and philanthropy. These are all generous people.
This is how I believe the country should work, the freedom it needs to provide. I hope to God it continues to do so. Our politicians can't even agree on a non-partisan infrastructure plan. Rodney King, with a history of criminal activity, brutalized horribly by the police, said, "Why can't we all just get along?" Today, I'd vote for him.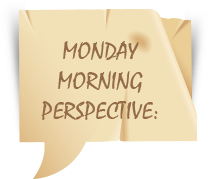 He was a self-made man who owed his lack of success to nobody. —Joseph Heller
Being self-made is a state of mind, and once you put that mentality to work, your success will come. —Dave East
Being self-made means putting yourself in position to help others put themselves in position to be successful. —A Boogie with da Hoodie (Julius Dubose)
Fishbowl II: This week we conclude the 4-week Fishbowl observing me coach two people over that period, analyzing progress and technique. Because of its immense popularity, Fishbowl II will begin July 27 with me demonstrating executive coaching, demonstrating speed coaching, and then taking questions from the observers. Four 90-minute sessions, once a week, 10:30 US Eastern time, recorded for later viewing. The fee is $450 until June 30, $500 thereafter. Register here: https://alanweiss.com/store/quick-pay/
Post Mid-Life Crisis: Who do you want to be (not "what do you want to be doing)? Join me in a Zoom workshop in a lively exchange about what happens "after success" and how "meaning" might be changing for us. Develop a personal vision, a "fulfillment statement" (not a "bucket list"), and hear from your colleagues about how they're avoiding the arbitrary expectations of others. https://alanweiss.com/growth-experiences/post-mid-life-crisis/
Million Dollar Consulting® for the World: A unique online experience with 14 modules comprising a video from me, videos from your colleagues using my approaches, slides, and textual downloads. I include launch, business acquisition, fee structures, proposals, delivery options, self-esteem, marketing gravity, and so forth. This is also ideal for those seeking to "refresh" their practices and accelerate their rate of growth. There are no "upsells," this is yours for life. Introductory fee is only $95 for a limited time. https://milliondollarconsultingcourse.com
The Consulting Bible II Livestream: This second edition, rated a "new book best-seller" by Amazon, is the topic of my livestream broadcast to cover such contemporary issues as crisis consulting, remote coaching, acquiring and retaining talent, applying shared experiences, entering the "public square," and much more. There will be Q&A in real-time and a recording for everyone. There are already over 150 people registered! https://alanweiss.com/growth-experiences/consulting-bible-ii/
Sentient Strategy® Certification: The next program is on July 12-13, 9-noon US eastern time, via Zoom. Over 50 people have been certified globally, with a half-dozen programs already sold and implemented. No pre-pandemic strategy can possibly be effective today. Learn how to formulate strategy for clients in one day in person or by several Zoom sessions. The fees for you will be $35,000 and higher. Certification is $12,000. I support you for 90 days. Contact me to apply: [email protected].