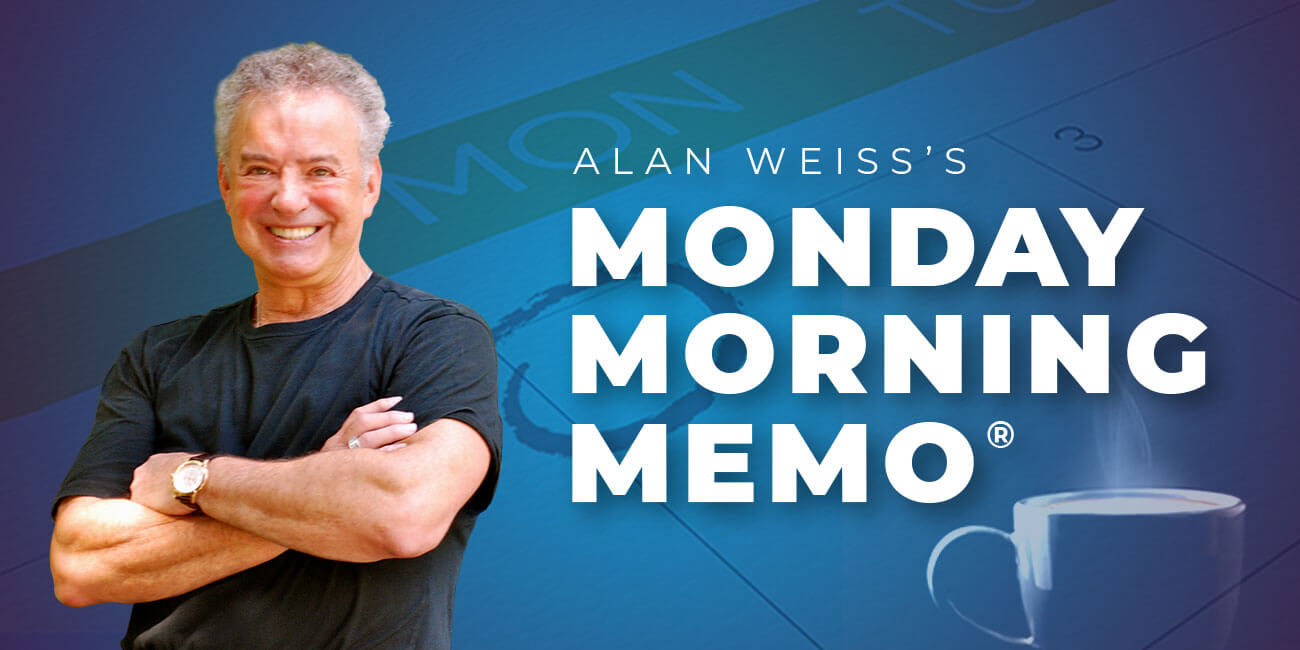 Alan Weiss's Monday Morning Memo® – 07/11/2022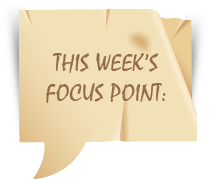 "He won the contest fair and square." The phrase "fair and square," denoting honesty, is basically British and comes from the French esquarre, which means "honest." So "fair and square" is a tautology, meaning a repetition of the same thing redundantly. (That last phrase is tautological.)
If you're still with me (!) my point is that we substitute often mindless sayings and approaches for genuine meaning and action. When we seek blame instead of cause we may indeed find a hapless scapegoat, but the problem will continue, although people will be content with having affixed blame and move on.
Remember the "war on drugs" (What does that mean?) and the profound advice, "Just say no"? How did that work out?
My most detestable and baneful candidate today for simply bailing out of responsibility: "It is what it is." Really? Let me ponder that for a nanosecond because, well, that's utterly worthless (and a tautology within five words, which could be a record). The speaker then generally shrugs, as if having just bested Socrates, and moves on to the deep matters of the merits of soy milk in coffee, or kale in a salad. (There is none.)
We're in danger, as literacy declines, of becoming a civilization of diminishing meaning and nuance, with memes replacing meaning and incomplete utterances replacing inciteful usage.
Do you feel me?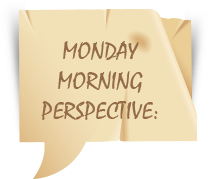 The speed of communications is wondrous to behold. It is also true that speed can multiply the distribution of information that we know to be untrue. —Edward R. Murrow
In communications, familiarity breeds apathy. —William Bernbach
When people say to me, "You may be right, but…." I know that what they really mean is, "You just don't have a clue," and I resent the dishonesty. —Alan Weiss
Maximizing Revenues in Uncertain Economic Times: A full day in New York City, September 13. How to GROW your business with prudent risk and innovative approaches over the next year. Recovery? New Realities? Recession? Correction? Regression?
Alan is back after huge turnouts across the country for "Getting Started in Consulting" with this immediately relevant and applicable program on capitalizing on the uncertain economy. THIS IS ONLY $250 FOR NOW AND LUNCH IS INCLUDED. (Price goes up in August.) You can receive an audio recording for the same fee if you can't make the date. You need this to move forward and grow in confidence, and not hesitate in fear. https://alanweiss.com/growth-experiences/maximizing-revenues/
Alan's Coaching Confidential Newsletter™: Beginning in September receive a monthly, highly targeted newletter which will contain inventive coaching methodology, case studies, and strange experiences in the coaching trade! Alan has coached thousands of business executives and entrepreneurs. Special charter subscription rate is only $60. https://alanweiss.com/growth-experiences/coaching-confidential/ Write me for a sample copy: [email protected], subject line: Sample Confidential.
Be On the Board: A half-day, livestream, interactive session about what board responsibility really is, how to consult with them, how to get on them, and how to become their leader. This is one of Alan's specialties and he's doing this for the first time on July 22 at 10 US eastern time. It will be recorded. The fee is $2,500. We have 19 people already. https://alanweiss.com/growth-experiences/board-workshop/
Meet Me in London: I'll be hosting a two-day, high-level discussion of likely business futures globally, financial considerations, global passive income, the new realities of sales, new approaches to strategy, and so forth. There would be a limit of eight people. I'll also conduct a full-day experience for a larger group, probably a limit of 30, for an entire day which will address new approaches to value based fees, the five essential short-term revenue generators, role playing difficult conversations, the advanced Accelerant Curve, and scaling the practice. https://alanweiss.com/growth-experiences/london/ At the Baglioni Hotel, across from Hyde and Kensington Parks.
Return to Australia: I'll be making my 19th trip in October, this time to Brisbane, to present a week of unique offerings from passive income and global "reach" to a new strategy approach. Join me and your peers for my latest value to grow your business and decrease your labor facing our "new realities." There is also certification for a new approach to strategy (about which a publisher has just purchased a book on the topic from me) for the post-pandemic world that already has 60+ practitioners in six countries. There is limited seating capacity. The price increases later this month. https://alanweiss.com/growth-experiences/australia2022/
Million Dollar Consulting® for the World: I've provided 14 modules with videos from me, from your colleagues globally, slides, and text. They include everything from launch to self-esteem, proposals to fees, closing business to creating a brand. No upsells! It's only $115. What do you think about a 10,000:1 ROI? We have over 500 people from 47 countries. https://milliondollarconsultingcourse.com