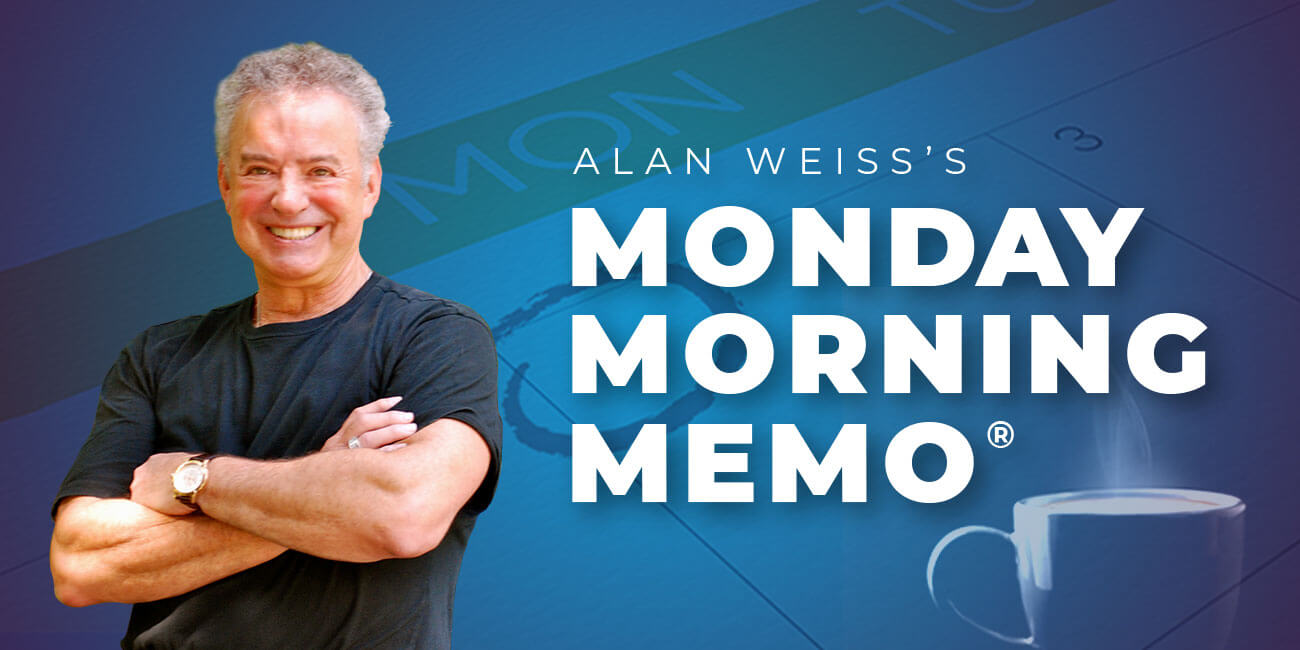 Alan Weiss's Monday Morning Memo® – 07/13/2020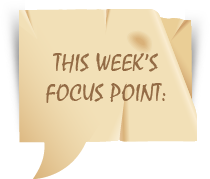 I've noticed that once we're made aware of something, our attention is disproportionately drawn to it. People who never heard of  "cage fighting" but accidentally find it while surfing TV channels become addicts and watch it regularly. I was told that an evergreen tree is in trouble if you can easily pull out its needles, so now I tend to regularly try that when I'm next to one in our yard. Once I found out that there are very small woodpeckers, I look for them in the trees. My wife is interested in buying a pickup truck (I am not making that up) and now I see them all over the place. Were they always so abundant?
I'm trying, imperfectly, to apply this positively to people. I actively look for a sense of humor, or an intellectual curiosity, or mutual interests. I try not to passively merely sit back as the judge and jury hearing testimony about whether they are "worth" my time. As a result, I've engaged in many more interviews than ever before with people I did not previously know, and they have been highly effective in my marketing. Now I agree to them weekly.
We are all attracted to certain things, like moths to a flame. We are also repulsed by certain experiences, and avoid them, perhaps unfairly, forever after. We need a second attempt. That's why I now eat Caesar salad, and enjoy the ballet, and snorkel—I "recovered" from an earlier, poor experience. Perhaps we all should try it, so we're not "polarized" in our own thinking, our own lives. Some beliefs need desquamation.
Even when we think we're doing really well, we can fly too close to the wrong flame. At one time, Icarus was a high-flyer.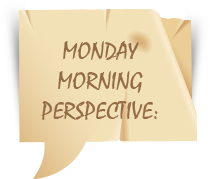 Your net worth to the world is usually determined by what remains after your bad habits are subtracted from your good ones.—Benjamin Franklin
Special Development for Crisis Times
In One More Week—The Martial Arts of Language: Control any situation, influence anyone, succeed in negotiations, achieve your goals. This is based on my seminal work in language, vocabulary, metaphors, examples, and similar techniques readily mastered. Everyone receives a copy of my eBook on the topic, as well. This is a Zoom program where everyone will get plenty of "air time" to practice and watch me demonstrate on their individual issues. Subscribe here.
Creating Provocative Dynamics: People ask me all the time how I can be contrarian, provocative, and stimulating "in the moment" with no hesitation, turning the conversation around and become an "object of interest." I've deconstructed the techniques and will equip you, in a half-day via Zoom, how to be the center of attention, stand out in the crowd, and look good while you're standing there! Subscribe here.
Sentient Strategy: I created this remote (or "live") formulation of strategy with transition to implementation that takes only one full day or two half-days, ideal for these times, including a social consciousness consideration. Thirty people have been certified and two sales were made recently in Melbourne, Australia. Learn more here and contact me for eligibility: alan@summitconsulting.com.
WEEKLY HIT—Deep Secrets: A 50-week series with a brief video on dynamic business tactics, and a brief podcast on brilliant language techniques. Between the two your "hit rate" will soar and you'll be comfortable and confident in any environment. Can you spare ten minutes a week to dynamically increase your success? Subscribe here.