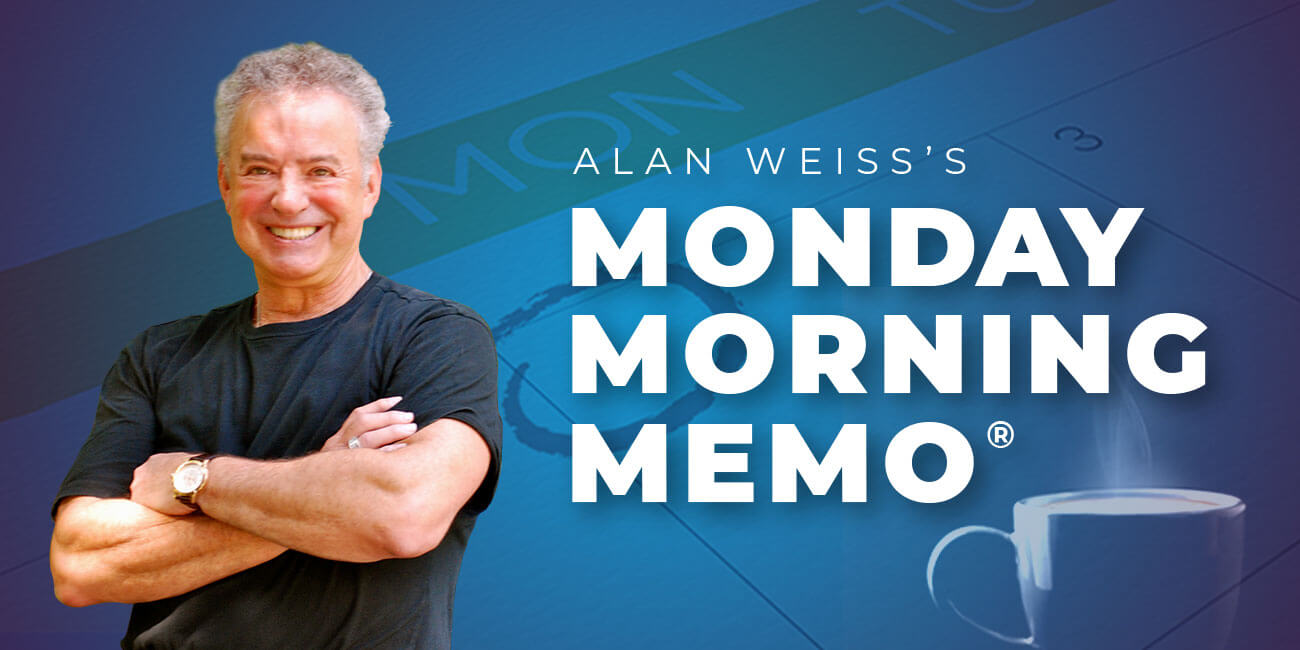 Alan Weiss's Monday Morning Memo® – 08/05/2019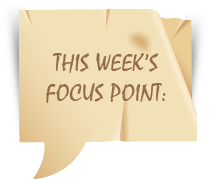 This past Saturday, on our 51st anniversary, my wife and I drove down to Foxwoods in Connecticut to gamble a bit, have a nice dinner, and see Jerry Seinfeld from great seats. I hadn't seen him live for 20 years. He's 65 now, and I love his observational humor.
He runs on stage in a suit and tie, and uses a corded hand mike, a stool, and a bottle of water. The 90-minute set is very high energy, incisive, wry, and without one word of profanity. And it's blazingly funny.
The crowd was highly diverse. The couple on my right were in their 20s, there was every color of skin among the audience (including highly tattooed), and the man in front of me who was full of energy had four prosthetics—he had lost his arms and legs, yet before the show he was blasting away on a cell phone. (Try not to tell me about your arthritis or back problems.)
Seinfeld is funny as hell without being gross, dressing as if he's homeless, or creating victims among his audience. He can appeal to everyone without antagonizing anyone. No causes or candidates were mentioned or promoted throughout his set, nor does anyone need to yell, "Shut up and sing!"
And he's totally honest about who he is. "All our lives suck," he observes at one point, "but mine sucks somewhat less than yours."
I know whereof you speak, Jerry.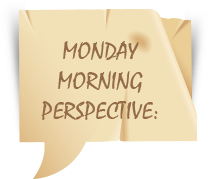 Most comedy is based on getting a laugh at somebody else's expense. And I find that that's just a form of bullying in a major way. So I want to be an example that you can be funny and be kind, and make people laugh without hurting somebody else's feelings. — Ellen DeGeneres
Getting Started in Consulting Or Reenergizing Your Practice: I've established a very inexpensive day ($300) with me in Boston for those who can't afford my higher-end offerings (or who just like a bargain!). I'm even buying lunch. Spend six hours with me to learn the best practices in setting up a solo consulting operation or boutique practice, or reenergizing your current one. Register while there's still room. Click here to subscribe.
Six Figures to Seven (627): Gain the next level you need for your aspirations and lifestyle, no matter what the level of income. Over my 30 years in this business, I've helped people in my global community increase annualized revenues collectively by about $900 million. That is not a misprint. Spend two days with me and you'll see how it's done. Click here to subscribe.
Critical Thinking Skills: Here's where you can learn my methods for more quickly solving problems, making decisions, creating innovation, resolving conflict, and a great deal more. CNBC called me "The CEO Whisperer" in a major profile featuring my executive coaching. Here's what I'm whispering. Click here to subscribe.
Million Dollar Consulting® College: This is the last scheduled College after a dozen years. Join a small number of people who will work with me in an intensive 2.5-day session to master the best practices in branding, closing business, creating high-value and low-labor projects, becoming a trusted advisor, maximizing life balance, and much more. Includes 30 days of coaching with me at a world-class property. Click here to subscribe.
SAC Annual Meeting: Join me for the upcoming Society for the Advancement of Consulting (SAC) annual meeting in New York City on Nov 5th-6th. I'll be speaking the first day, followed by additional content from colleagues. Learn more and register. Or, you could join SAC and enjoy this conference at SAC member pricing as well as close to 20 archived best practice webinars and many other benefits. Click here to subscribe.