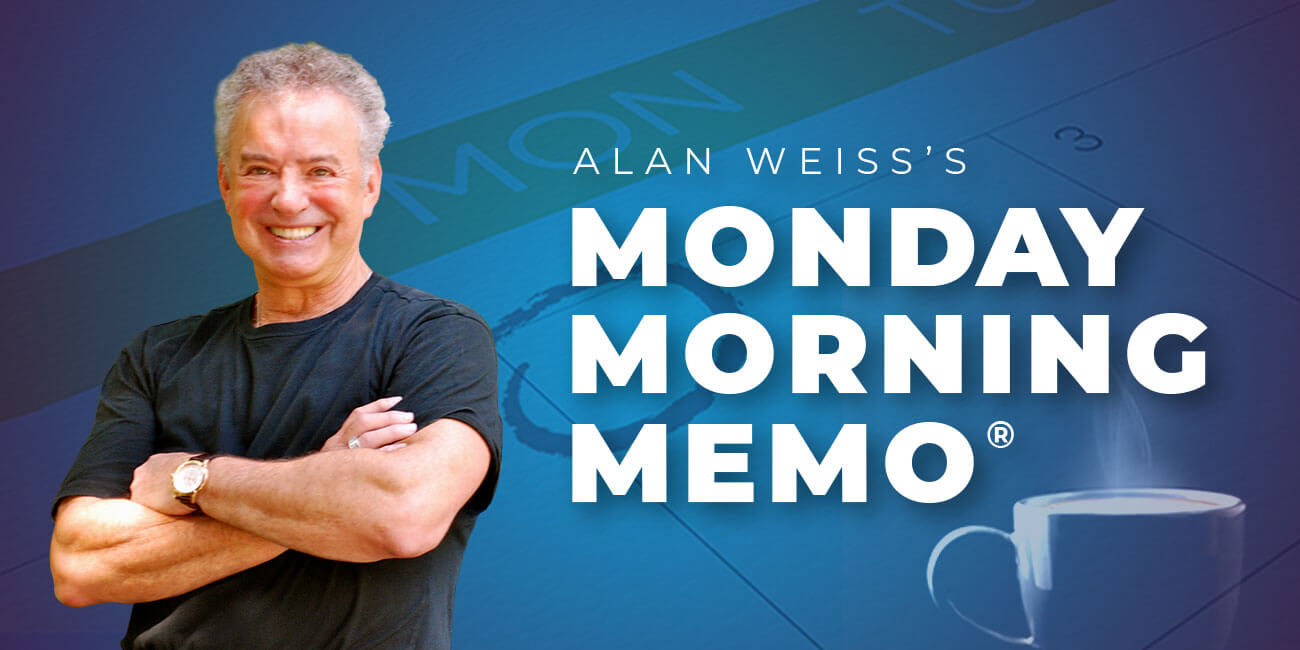 Alan Weiss's Monday Morning Memo® – 3/27/2023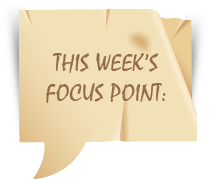 The NCAA basketball tournament (AKA "March Madness") is always hugely popular and draws great ratings. This year, I think for the first time ever, every number one "seed" has been eliminated before the semi-finals ("the final four"). Schools that include Fairleigh Dickinson, Princeton, and San Diego State have defeated teams such as Purdue, Arizona, Alabama, and other powerhouses.
I find that people who don't have a particular dog in that race (e.g., it's not their alma mater or they haven't bet on one of the teams) are always ecstatically happy when an "underdog" wins. (Hard to escape the canine metaphors here.)
Why is that? What's our love affair with the underdog?
I think it's because we all feel like the underdog at times. The government does things that, to many of us, are unfair and inexplicable. (I just read that the president wants to raise trillions more in new, additional taxes.) We feel we "can't fight city hall, nor the utility companies, nor the unfairness of the police giving a speeding ticket to one driver amidst 40 who were speeding.
We'll never be long-term winners at the casinos, nor win the huge lottery prizes. The tickets to the big concert go to insiders or people who have lined up for six hours in the cold. We have a long history of "second place finishes."
It tends to rain on our parade.
So we identify with the underdog, the upset, the proof that sometimes we all get a chance to win.
The great New York sports writer, Damon Runyon, wrote: "The race isn't always to the swift, nor the fight to the strong. But that's the way to bet."
It's good to know that sometimes, somewhere, someplace, that bet is wrong!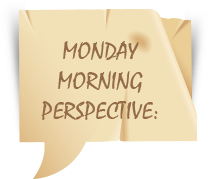 Everyone loves a comeback story, and everyone loves the underdog as well. I kind of feel like I've been the underdog. Hopefully that inspires people to not give up on themselves and their lives and not give up on their dreams. —James Arthur
When an underdog wins, they win for everybody, because somebody gotta come through that door and break it open and make it possible. —Saint Jhn
I always consider myself to be the underdog. —Jessica Andrade
SENTIENT STRATEGY, my new book, was released in March. It's a revolutionary approach being facilitated by over 70 people in five countries. Here's how you can reserve advanced copies of the book and gain bonuses for doing so: https://alanweiss.com/sentient-strategy-book/  If you feel it's justified and can give a five-star review on Amazon, I'll invite you for free to a May Zoom session of Sentient Strategy and the role of strategy in contemporary society.
NEW! Alan's Advisory Suite: Nine options for groups or individuals to receive "real time" coaching to build their practices and lives on a continuing basis. The strongest, best people in business, entertainment, sports, the media—all use coaches. https://alanweiss.com/advisory-suite/ As part of this I'm organizing a group coaching sequence with 6-10 people with a time favorable to North America and Europe. We'll meet monthly for 90 minutes for a year: https://alanweiss.com/shop/gexp/monthly-group-coaching/
Alan Weiss's Coaching Confidential Newsletter™: Sign up to receive my unique, monthly, highly targeted newsletter which contains inventive coaching methodology, case studies, and strange experiences in the coaching trade! I've coached thousands of business executives and entrepreneurs globally: https://alanweiss.com/growth-experiences/coaching-confidential/
Million Dollar Consulting® for the World: I've provided 14 modules with videos from me, from your colleagues globally, slides, and text. They include everything from launch to self-esteem, proposals to fees, closing business to creating a brand. No upsells! It's only $115. What do you think about a 10,000:1 ROI? We have over 500 people from 47 countries. https://milliondollarconsultingcourse.com
NEW: Million Dollar Consulting® for the World ADVANCED: The new program contains over 60 videos and has 15 modules focusing on what to do in the buyer's office, overcoming crises, financial planning, and much, much more. https://alanweiss.com/growth-experiences/advanced-global-learning-program/
Sentient Strategy Certification: My new book on the topic (above) has been released, so this is an ideal time to market Sentient Strategy. Write me to apply, join over 70 people certified in six countries. One-time fee of $12,000, includes 90 days of my support, free admission to all future certifications, and admission to a private web board with other Sentient facilitators.  alan@summitconsulting.com In a recent program a participant sold a $100,000 strategy program within 48 hours.
Vancouver Day: I'll be providing a full day in Vancouver for as little as $300 (US) including lunch on September 9: How to Dramatically Increase Revenues while Radically Reducing Labor. I'll be returning from an Alaskan cruise and need the money to pay for it! This is a rare appearance in Western Canada. https://alanweiss.com/growth-experiences/vancouver-day/
Quarterly Insights: I'm providing four, hour-long Zoom sessions on current trends, my predictions, innovative marketing ideas, and the success factors of my global community every three months beginning April 20. These will be recorded and distributed. You can ask "live" questions during these sessions. $1,000 annually. https://alanweiss.com/shop/gexp/the-quarterly-insights/
© Alan Weiss 2023