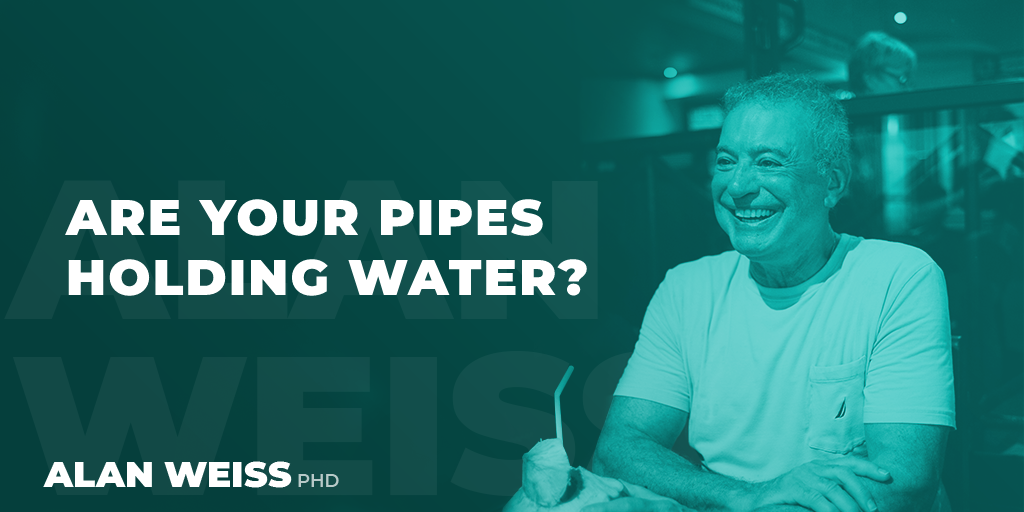 Are Your Pipes Holding Water?
I'm on Zoom yesterday afternoon speaking to a coaching client on some very important client issues. My cell rings and I say, "I'm sorry, Thomas, I need to take this for a minute, it's my plumber."
"Oh, sure, go ahead," he says.
I confirm that the plumber will arrive at 8 the next morning.
I apologize again for the brief interruption. "No worries," he says, "I know how difficult it is to get a plumber these days!"
Indeed, a good plumber and a firm appointment is a higher priority than a an excellent coach with profound advice. Helps me keep things in perspective.