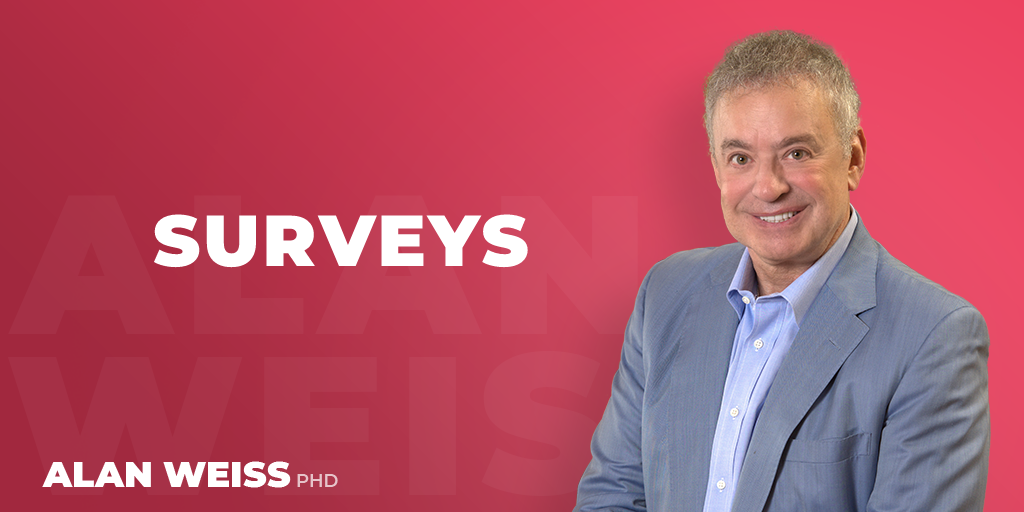 Surveys
If you must create a survey, first determine what information you desire to capture, not what questions to ask.
Keep it as brief as you can and focus on a single issue, e.g., response time.
Include a qualitative response option, e.g., "How can we best improve customer service online response?"
Bear in mind that surveys generate self-self selecting responses, and usually the happiest and unhappiest are those who respond.
Support the survey if at all possible with focus groups and individual interviews.