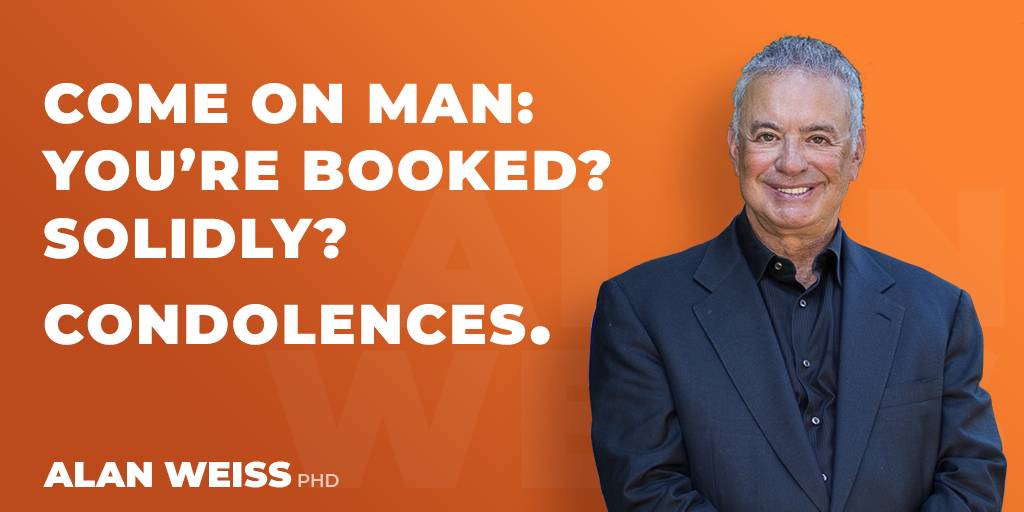 Come on Man: You're Booked? Solidly? Condolences.
As you become more successful, you should have more free time. After all, real wealth is discretionary time.
I'm talking to people who tell me they can't make an event in 2022 or even early 2023 because they're "booked." The first thing you should schedule in years ahead are your vacations, and the second your developmental opportunities.
Or won't your boss let you?