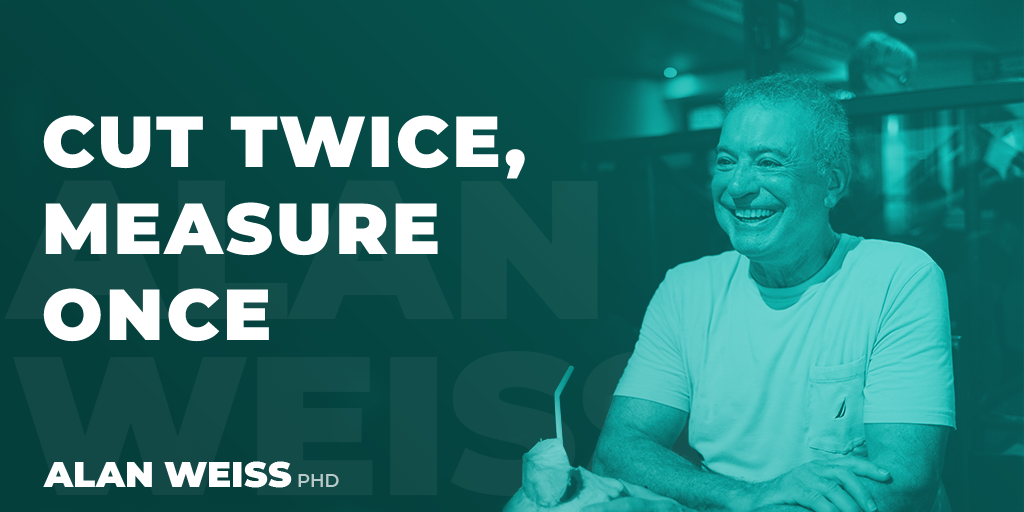 Cut Twice, Measure Once
"If you can't measure it, it's not worth doing."
That's an example of pseudo-profundity which we find all over the internet, especially on Facebook and LinkedIn. And it's pretty inaccurate. (It seems to be in the repertoire of every poor speaker I've ever heard.)
It's tough to measure beauty, aesthetics, happiness, comfort, safety. Oh, we can say that a chair is comfortable, but what's the measure compared to another chair? How long should we take comparing chairs?
There's always a bigger boat (TIAABB).
I feel safe on a plane (or I wouldn't be flying). But how safe? How would I know whether I'm less safe than normal? Should I not fly in the rain?
We need to rely on our good judgment and trust ourselves. A lot of things are worth doing that you can't measure. This blog is one of many examples. I enjoy writing here. I'm not measuring its "success" except that if I didn't enjoy doing it, I'd stop.
Just as I've stopped listening to empty bromides.