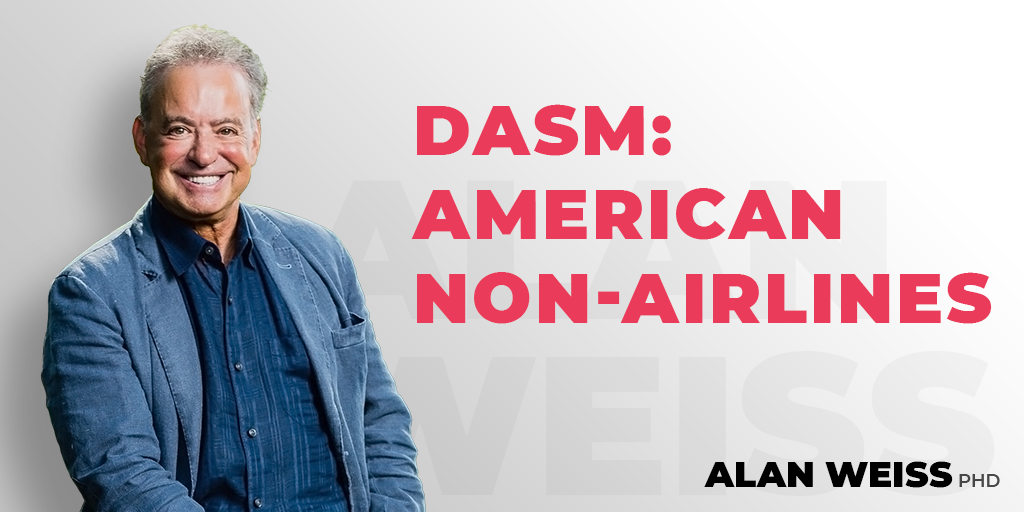 DASM: American Non-Airlines
American cancelled my flight to Miami today, offered no alternative. So I'm flying to West Palm tomorrow on Jet Blue. I'm a 2-million miler on American, a first class passenger, and platinum something, and this is how they treat me! Not even a personal call.
I'm sympathetic to the need to cancel when weather conditions or mechanical problems demand it. Safety first.
But I'm aghast that I get an automated cancellation notice with no attempt to reach out to me personally.
When I asked Amex Black Card to lean on them, American responded with a routing tomorrow, where I would arise at 4 am, catch a 6:30 am flight out of Boston, layover two hours, and then go on to Miami, all in coach. That was declined in favor of Jet Blue to West Palm and an hour's ride over to Miami.
What the hell is wrong with American Airlines, other than their management is dumb-ass stupid?