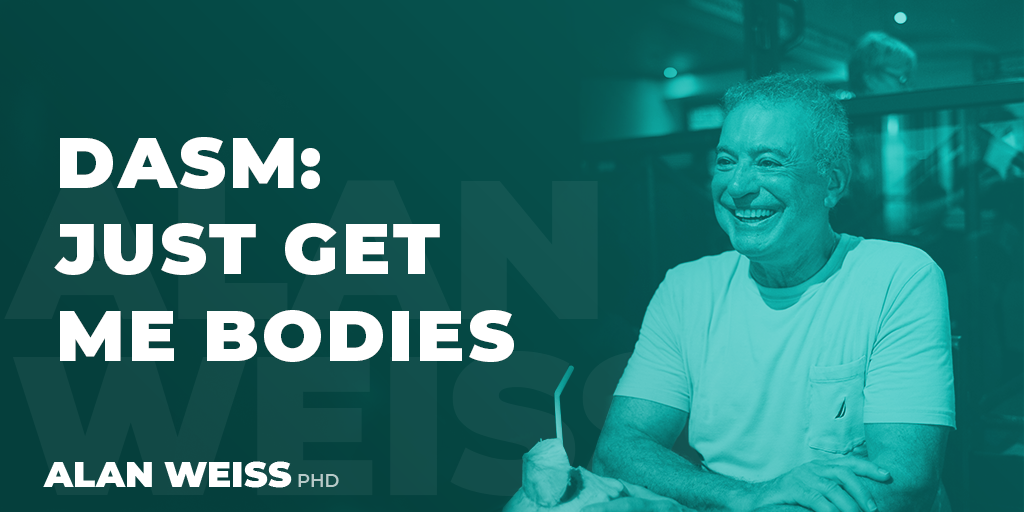 DASM: Just Get Me Bodies
I'm not seeing a shortage of help in restaurants, hotels, phone centers, etc. But I am experiencing a shortage of trained and educated help. It seems that companies are short-sightedly filling in openings with "bodies" but not bothering to train them so that they can do a job well. When a bartender has to ask another bartender to explain the dinner specials, or a phone agent has to take 10 minutes trying to find something on a computer before recommending you to "the next level of help," or a security guard in a hotel doesn't know where the meeting rooms are (I am not making this up), you have failure work, and additional time and expense. And customers who just might not return.
Dumb-ass Stupid Management.