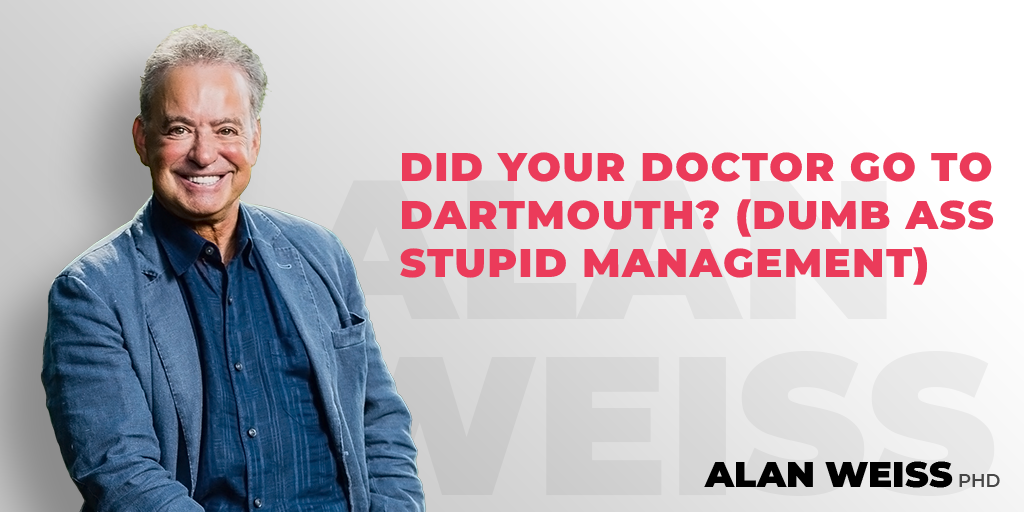 Did Your Doctor Go to Dartmouth? (Dumb Ass Stupid Management)
The Dartmouth Medical School had a cheating scandal that made the front pages. Scores of students were in serious trouble. They protested their innocence.
But, wait! It turns out that these students' claims may be correct: The administration misinterpreted computer data, and other platforms weren't actually accessed to acquire answers. In fact, Dartmouth has dropped the charges.
This from a medical school's senior administrators. I'm wondering about doctors who misread MRIs or who associate a symptom with the wrong pathology. Oops, we shouldn't have prescribed that medication and the surgery won't help.
Human judgment can't be substituted for by artificial intelligence, a focus on STEM learning, or rushes to find cause. (Think "pandemic" here.)
Maybe in the tradition of people questioning doctors, the administration should have sought a second opinion.