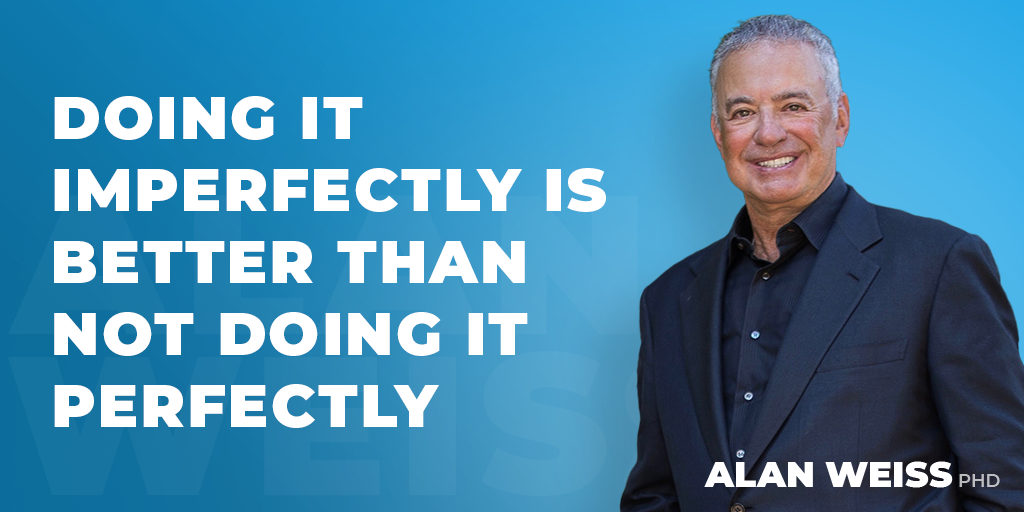 Doing It Imperfectly Is Better Than Not Doing It Perfectly
Every time I'm referred to a social media post on consulting written by a professor somewhere I'm aghast at the complexity and irrelevancy of the message. Professors who moonlight as consultants are like those LA waiters who tell you they're really screenwriters.
I was an expert witness at one point in an ethics case agains a Fortune 20 company. The had a Park Avenue law firm with 200 attorneys and they brought in their own consultant who was an expert witness. It was like High Noon at the deposition. Then I was asked how many times I had served as an expert witness in the past year and I said this was the first time. I was asked about my client list of major organizations and where most of my fees came from (those companies).
He was asked the same thing, and it turned out he had no corporate clients, this was his 20th expert witness stint of the year, and he made all his money as an expert witness. (The organization settled out of court with my client's attorney for seven figures.)
Just because you teach something doesn't mean you can do something.