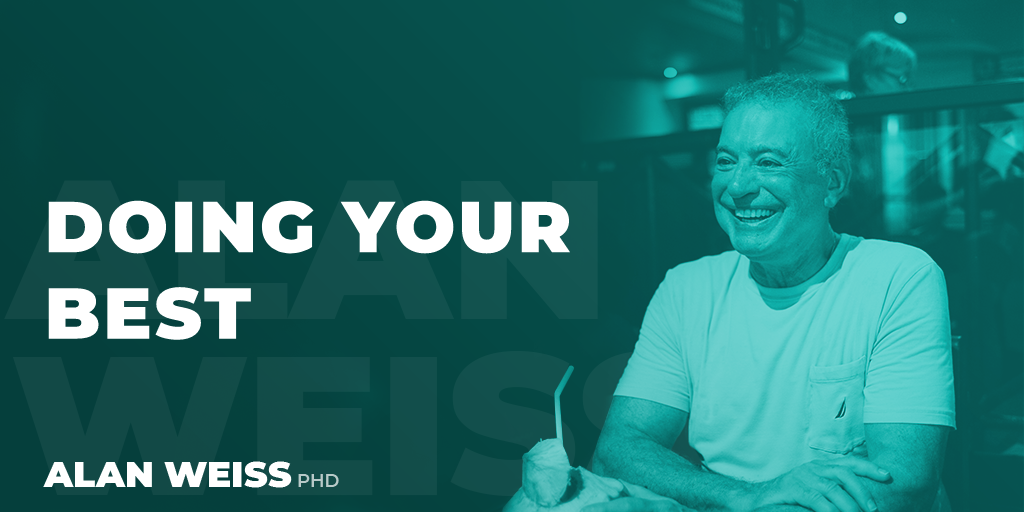 Doing Your Best
I've always preached "success, not perfection." Perfection is the killer of excellence and the fuel for procrastination.
If you want to be successful, just do your best as often as you can. To do your best:
Prepare well
Show up and be "present"
Deliver with passion and sincerity
Go home
Why make it more complex than that?