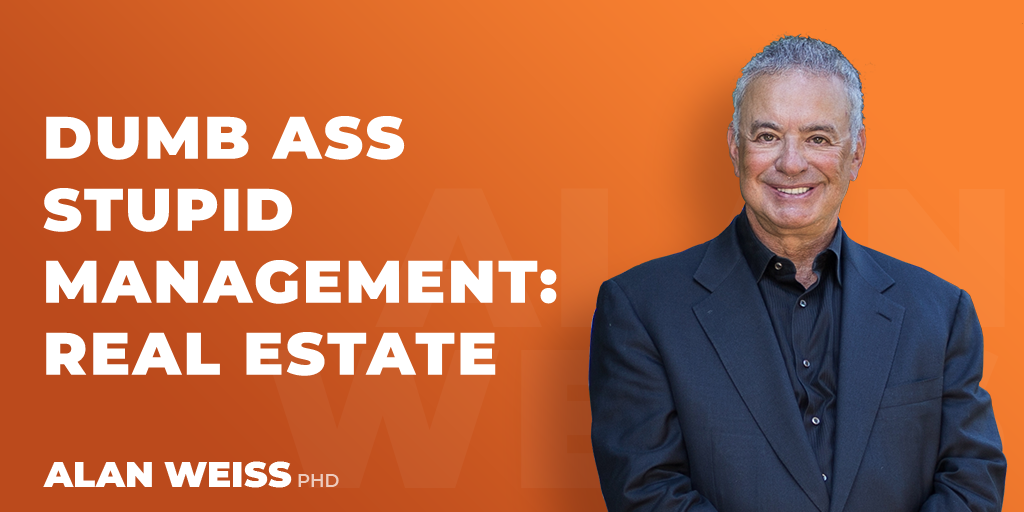 Dumb Ass Stupid Management: Real Estate
A realtor here in East Greenwich, RI has his sign in front of an unoccupied house he is selling where the yard is completely overgrown and horrible. He's chosen not to hire someone for $50 to mow the place once every two weeks. And his name and number are on the "for sale" sign!
How stupid is this? Would you list with or buy from someone who represents you so poorly? The house wasn't in this state when people lived there. Most good realtors "stage" a house so it looks great, not so that it looks like it's about to collapse.
Your image, repute, and brand are manifest in your public business dealings. Don't show up at a conference in torn jeans, or at a decent restaurant in a tee-shirt. If you're having lunch with prospects try to pick up the check unless they insist that they must. Don't use your high school graduation photo to represent you on your web site. Proof your posts and get rid of the grammar errors. If you don't know how, hire someone and then take an English course.
All that crap in the yard isn't blamed on the former owners or nature. It's the fault of the person whose name is on the sign.