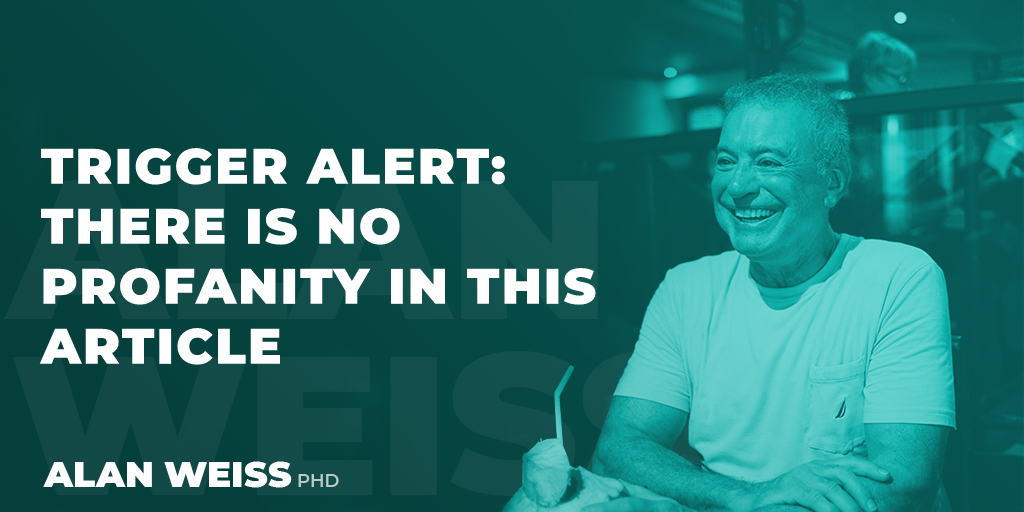 Trigger Alert: There Is No Profanity In This Article
Vulgarity has achieved a cult status. There's now yet another book on the best seller lists with an F-bomb in the title. And an expletive I rarely recall ever seeing in print was used by one Canadian female politician/media personality to castigate another, on Twitter, no less.
In 1934, Cole Porter wrote "Anything Goes" in which is the lyric: "In olden days a glimpse of stocking was looked on as something shocking, but now heaven knows, anything goes…."
Today it's a race to the deepest depths of coarseness. For me, it achieves the opposite effect. If you have to coarsely shock to get attention, be vulgar in order to express yourself, or are eager to pursue works that broadcast themselves with profanity, I regard it as a sign of inferior intellect.