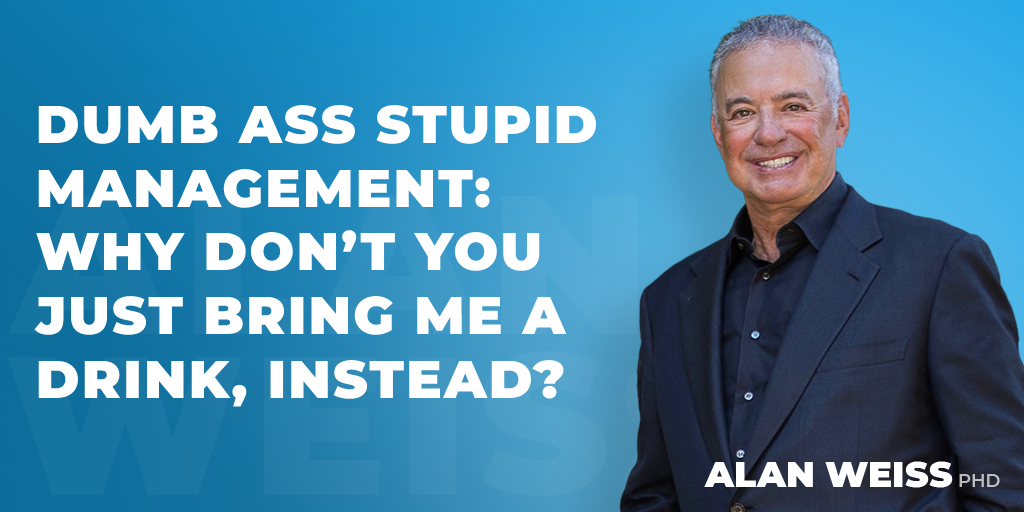 Dumb Ass Stupid Management: Why Don't You Just Bring Me A Drink, Instead?
Almost all airlines engage in the horrid practice of hawking credit cards while you're trapped in your seat at 36,000 feet. Maybe the flight attendants receive a commission on sales, because the pitch is often five minutes or more during which they stop the entertainment and you can't watch the movie or the game.
Imagine someone with a megaphone advertising to you while you stood in line to enter a ballpark, or a play, or waited for a bus, or did your banking.
Passengers are not seen as people to whom to provide better and better service for loyalty, but rather as targets for upsells. Do only stupid people run airlines?