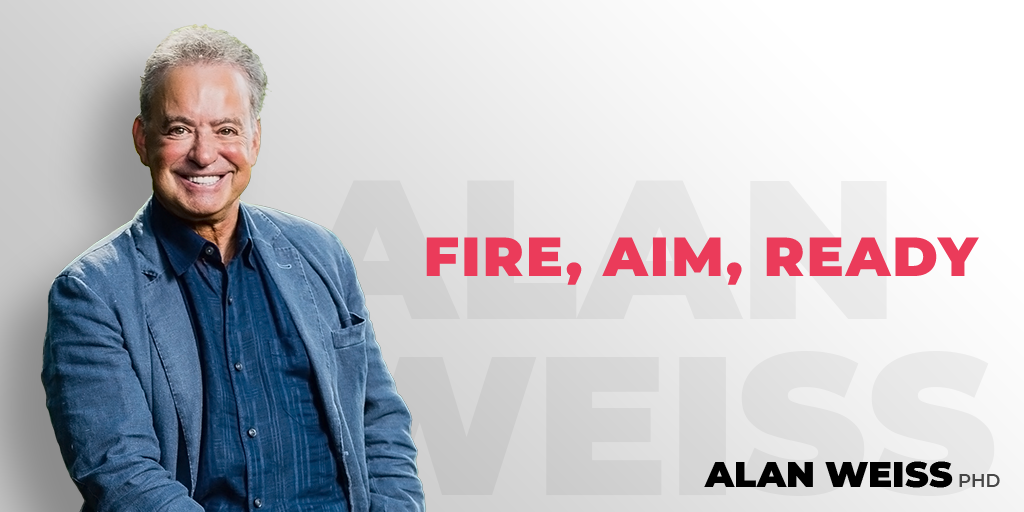 Fire, Aim, Ready
I stopped in my hobby store here today to give the owner some business and to stock up. My total would have come to a couple of hundred dollars.
But Charlie was morose. I asked what was wrong.
"You were right," he said, there IS a business boom and my shelves are cleaned out and my suppliers are way behind. I should have ordered more stock months ago." My purchase amounted to $17.
I've told you all that you can surf this sucker of a wave or you can get crushed by it. You can't wait until you're "assured" of more business before investing in yourself and in your marketing. I was absolutely right about the business boom. I find some people hesitant ​​​​​​​to plan meetings (which can always be cancelled) in the fall because of fears of today. The Bellagio told me that they don't have valet service at the curb (I'm a VIP and get special treatment). I told them they surely would by October, when I'll be there. "Well, we're hoping…." the manager said.
I'm not "hoping," I'm planning.
Pull the damn trigger.