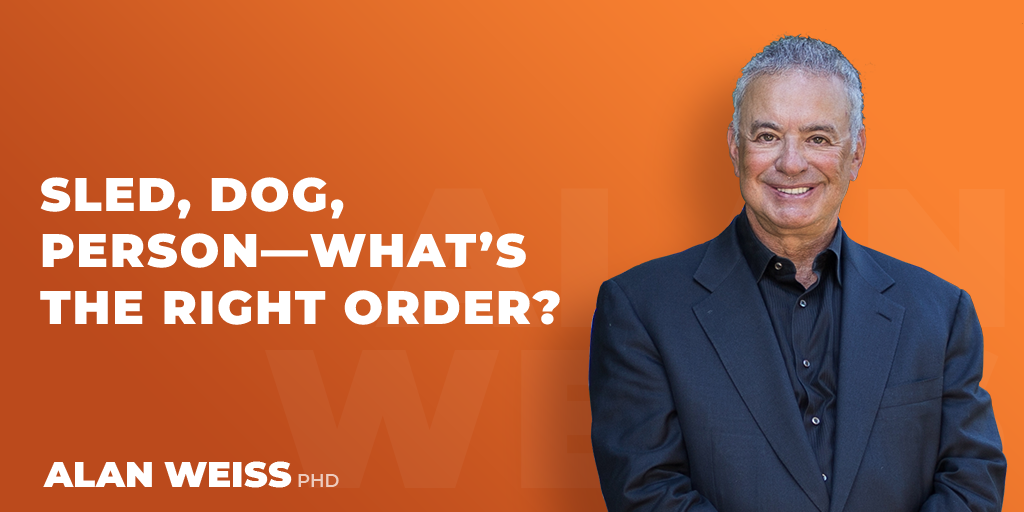 Sled, Dog, Person—What's the Right Order?
Remember "the cart before the horse"? It was triggered by the photo below that was sent to me this morning.
When we talk about methodology and "how" we do things before we establish a trusting relationship with a true buyer, we're trying to pull the sled, not allow the sled dogs to pull us. Yesterday, a woman was explaining how her proposal was being bounced all over the place. I stopped her and asked if she were dealing with a buyer. "No," she admitted, "the buyer asked me to deal with HR."
And if the buyer suggested you jump off a bridge (as my mother used to say) would you do it?
If you don't consider yourself a learned peer of, and advisor to, the economic buyer, then resign yourself to doing training programs at low fee for HR people who are never, themselves, going to go anywhere. Or think about the fast food industry.