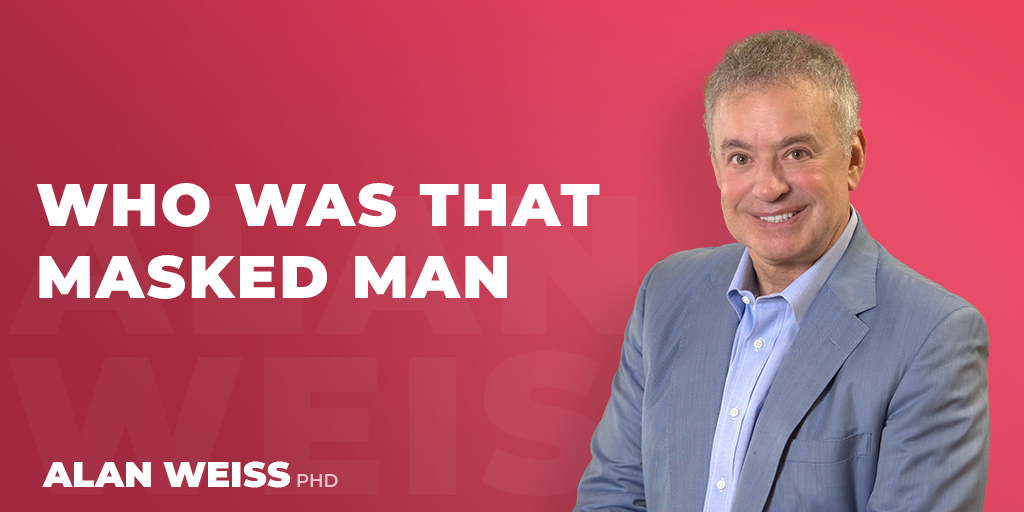 Who Was That Masked Man
Remember when someone entering a store with a mask would have caused alarm, and now someone entering without one causes alarm?
My bank used to have a sign, "No sunglasses or hats" so that you were captured clearly on their cameras. Now the sign says, "Wear masks at all times."
When was the last time you saw people cheating to cut lines in order to get shots from the doctor?
The guy who did wear a mask and was welcomed was The Lone Ranger. But if he showed up with Tonto today (I hope that "Kemosabe" means "indigenous")* he'd probably be jailed and sued for crimes agains humanity. They'd erect a statue of him so that they could then tear it down.
Note of erudition: I believe that "Kemosabe" in Navaho means "soggy bush," and that "Tonto" is Spanish for "stupid." Sorry. I guess they weren't exactly Don Quixote and Sancho Panza. But then, of course, we'd have the windmill abuse lobby….