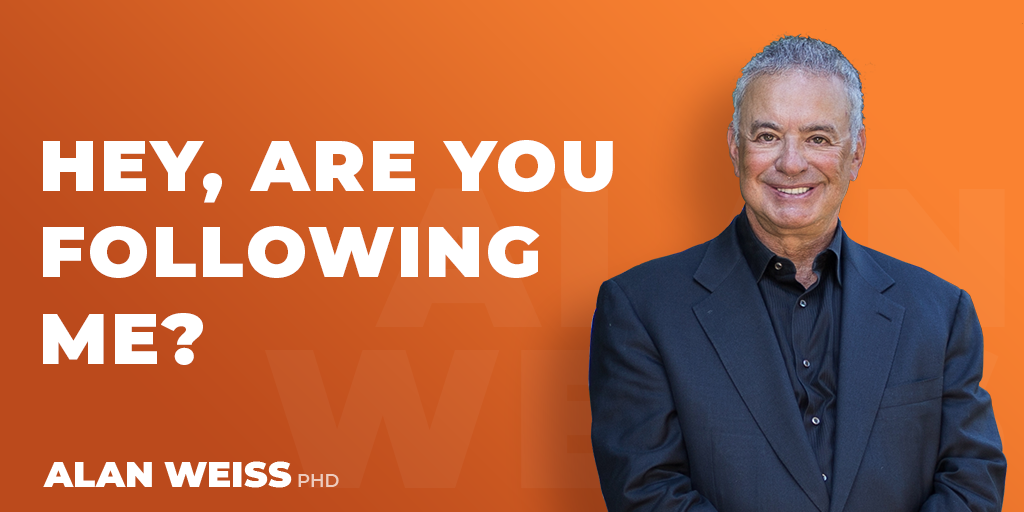 Hey, Are You Following Me?
I typically read only one screen on Facebook and LinkedIn every morning just to reaffirm how well off I am. I've read—and I don't know if this is true—that 75% of Facebook posts are created by just 15% of its members from the extreme left and right—but I do know this: The posts I read often equate capitalism with evil, acknowledge some dark corporate/governmental conspiracy to cheat everyone else, and feel that our government—which can't keep anything a secret—has kept these malicious connections secrete in a day when everything uttered is somehow recorded and distributed.
Here the dictionary definition of paranoia: the unwarranted or delusional belief that one is being persecuted, harassed, or betrayed by others, occurring as part of a mental condition.