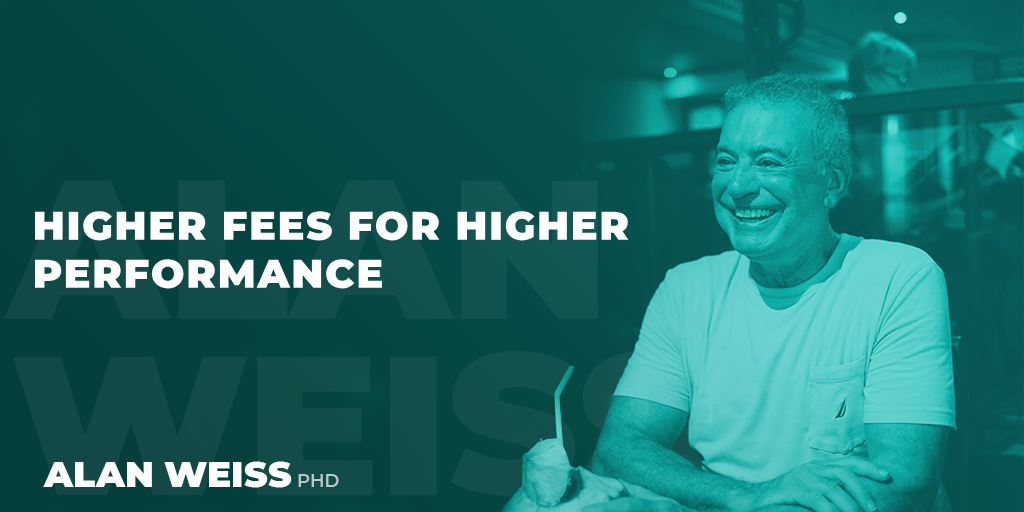 Higher Fees for Higher Performance
In non-profit fund-raising, it's hard to raise money to pay down debt or repair things. It's easier to raise money for future expansion, or providing services to new groups, or hiring new staff.
In business, buyers don't want to pay a lot to "fix" things, since they feel they can do it themselves (and are often right about that). They will find money for innovation, improvement, and new market leverage.
What conversation are you having: restoring past performance or creating new and better performance?