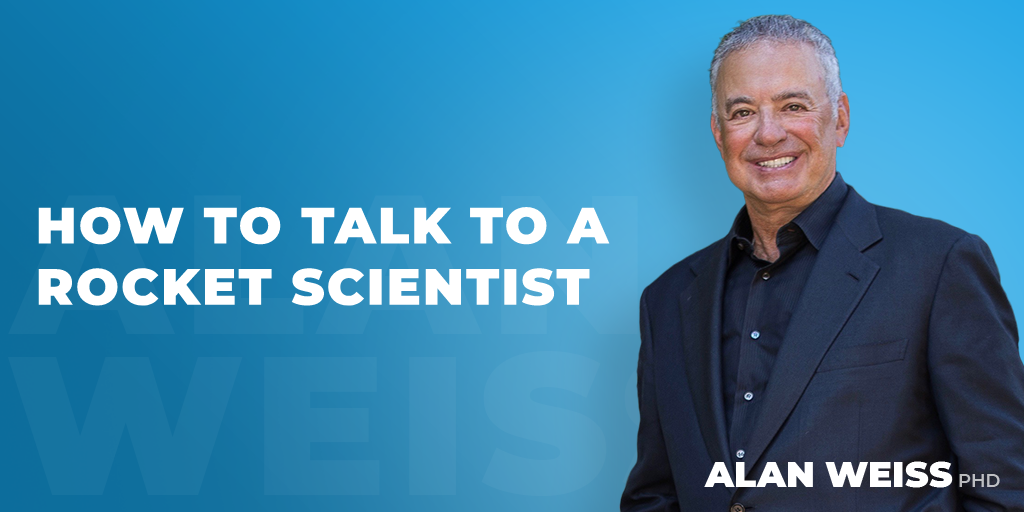 How to Talk to A Rocket Scientist
If you want to be able to talk to almost anyone about almost anything, read widely. The worst books to read are business books. Read fiction, biography, history, science, philosophy, and so on. Read books on the best-seller lists.
This is a relationship business, so the first priority is to create a trusting relationship, and that's best done by talking to people about their interests and preferences. I don't play golf, and wouldn't even with a gun pointed at me, but I can talk about the game and know who the top players are. It's that simple.
Non-business issues can be powerful relationship-builders. I once drove my Ferrari to a meeting with an executive vice president at a Fortune 25 company. A different executive vice present saw me pull up, told me he had one, too, and invited me to stop in to see him before I left. And I soon had yet another client.
Reading, of course, is less expensive than exotic cars.