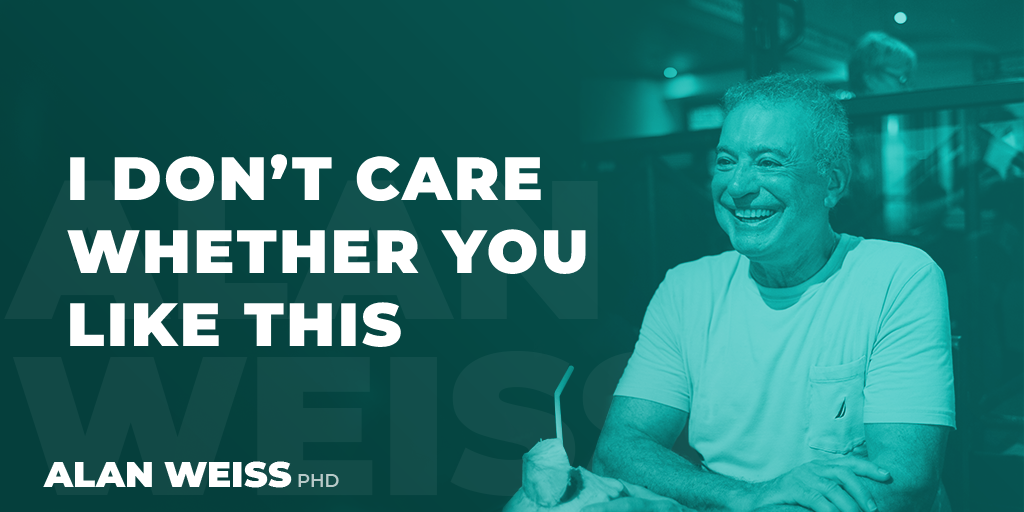 I Don't Care Whether You Like This
I was the editor-in-chief of my college newspaper, and I was having an argument over an editorial I had published with the president of the student council, who was a friend of mine. Finally, he said to me in exasperation, "Do you know what my sister thinks of your editorial?" I told him that I didn't care, I wasn't writing to please his sister.
When the co-author of my first book, another friend and a Canadian who did a lot of business in Europe, was arguing with me about US policies, he said, "Do you know what the Europeans think of the US right now?" I said that I doubted that US policy was set with even an inkling of concern about what the Europeans would think of it. Nations act in their own self-interests.
Don't live your life by others' metrics. Be authentic and honest, but stop trying to please everyone. That attempt ends in a tasteless, cold soup.
My belief is that, among my writing, recording, and interviews, if I'm not causing someone, somewhere outrage and discomfort daily, then, well, I'm just not doing my job.