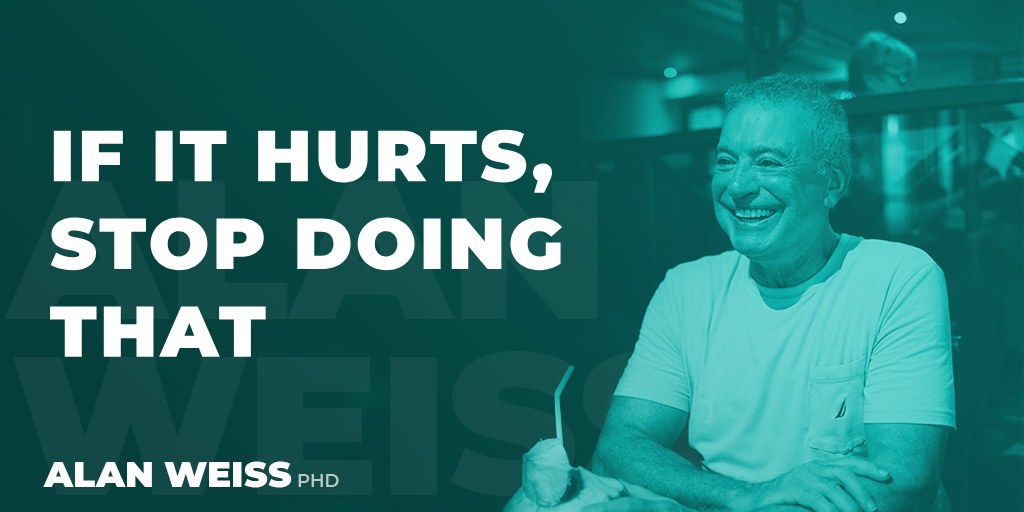 If It Hurts, Stop Doing That
I've helped both my Fortune 500 clients and my entrepreneurial clients over the years mostly by asking a few simple questions when they come to me for help. I don't let them drown me in "background" information, and I force them to articulate a question which they believe will improve their situation. I can usually do this within ten minutes for an individual, but the elapsed time was weeks in corporate settings because of the politics, turf battles, meetings, schedules, and so forth.
That's basically why I left most corporate consulting. I didn't want to arrive to help with a problem and then stay to become a part of it.