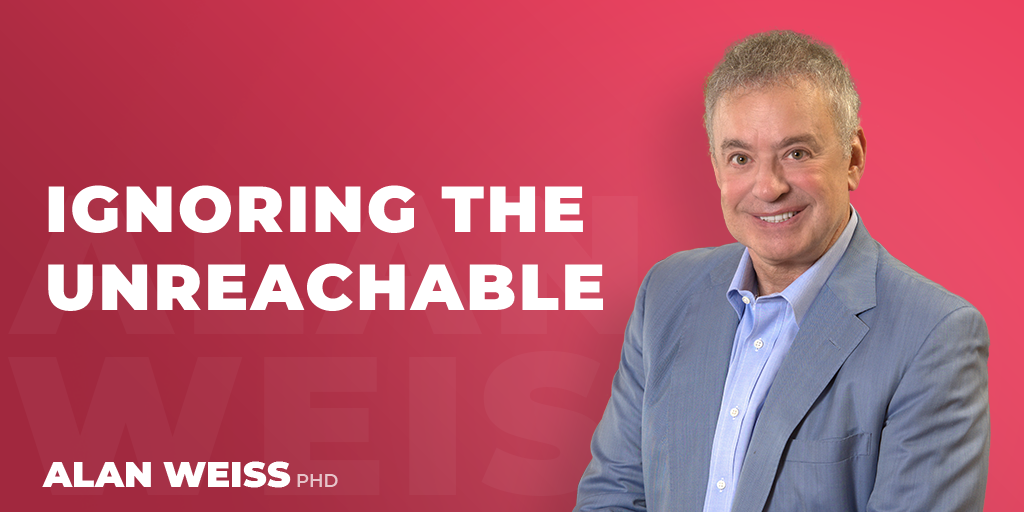 Ignoring the Unreachable
In "Mr. Saturday Night" Billy Crystal knocked a huge crowd dead with his stand-up comedy routine. But his manager found him dejected backstage.
"You killed!" said his manager.
"Did you see the guy at table five?" Crystal asked, "He never laughed once."
Ignore the critics, the passive aggressive, the unhappy people who aren't happy until you're unhappy.
Alanism: Life is about success, not perfection.