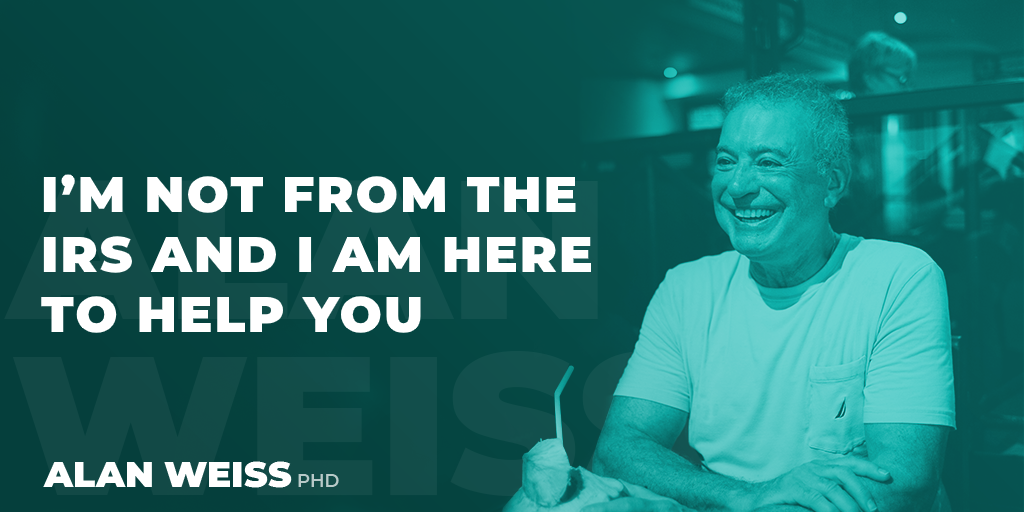 I'm Not from the IRS and I AM Here to Help You
It's stunning how many people go into consulting who don't feel comfortable approaching people to offer help. Why else are you here? If you just want to prance on a stage, or direct projects in an organization, or conduct interviews, then you can get a job as a subcontractor who never has to market personally. Of course, that will pay much less.
For people to play a musical instrument well, I believe they need an affinity for music, not merely a focus on where one's fingers go or determining the right key. They have to feel it. Otherwise, they'll be no better than mediocre musicians.
For people to create successful consulting careers, they have to have an affinity to help others by proactively engaging with them, not merely an off-the-shelf methodology to sell and make some money. Otherwise….