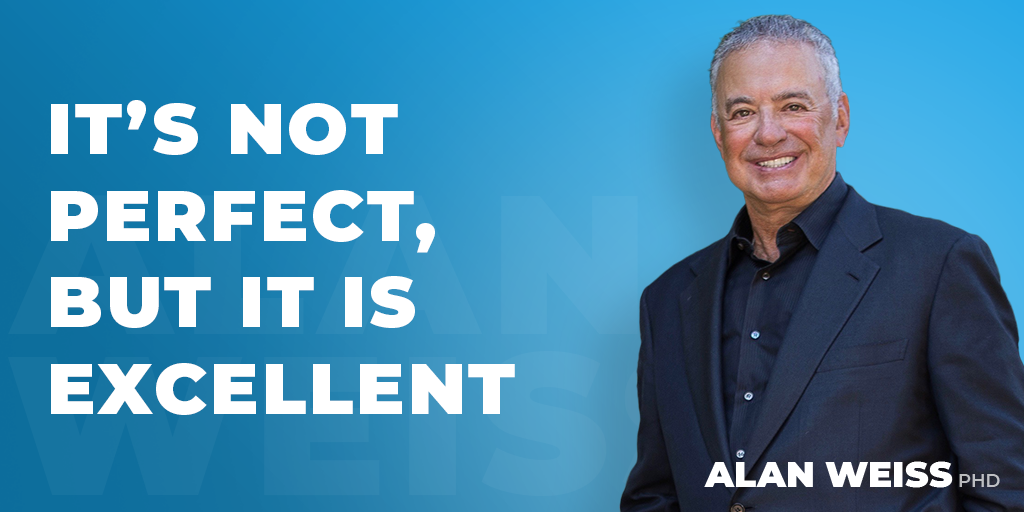 It's Not Perfect, But it IS Excellent
Our search for perfection is really an excuse not to risk our egos. We're not so much seeking a better result as trying to insulate ourselves from any critique, any chance of failure, any negative feedback.
Innovation has nothing to do with perfection and everything to do with prudent risk, resilience, and being unafraid of what others say and do.
This choice is yours. It takes risk to lead the pack and stand out. Or, you can live your life and die in the herd and no one will have noticed.