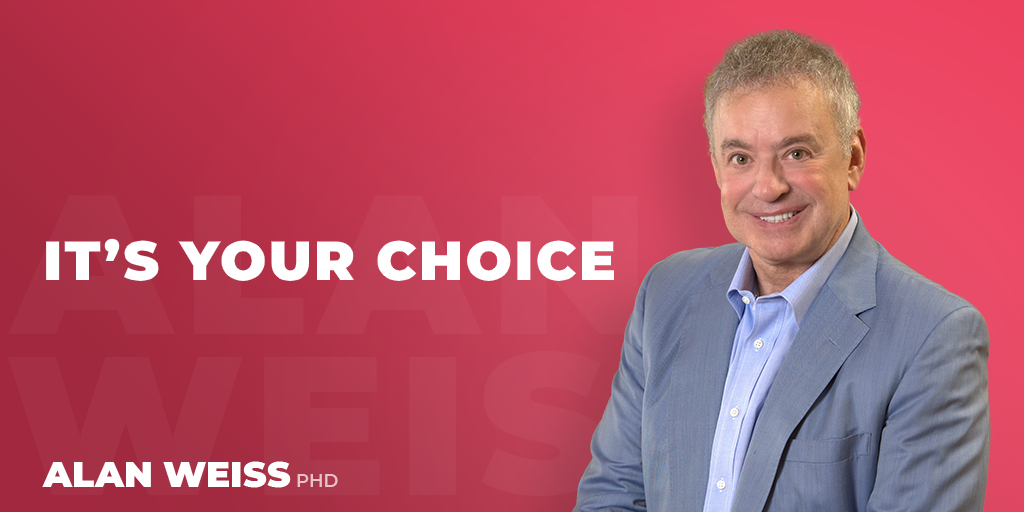 It's Your Choice
As we're now in September, most people have acclimated to some degree (or totally) to the pandemic restrictions and their easing. It's often two steps forward and one back, but the direction is for fewer prohibitions in most places. Businesses are reopening and some are thriving (though some disappearing). Savings rates are up because individuals and small business owners now realize the importance of liquidity and having cash available. Kids are going back to school in varying degrees. The death of big cities has been greatly exaggerated. Stimulus money has helped, and there are some very positive signs, such as banks doing quite well and a very strong housing resale market. The stock market has had tremendous gains followed by a completely expectable correction. The coming election will be like a pressure valve releasing, no matter who wins, because then, perhaps, out combative representatives can focus on the public welfare and not themselves.
The hospitality industry will take a long time recovering, but retail sales are strong and professional services are strong.
What I'm suggesting is that, six months into this mess, it's time to start controlling your life and your career and not be controlled by the events and people around you.
It's your choice.