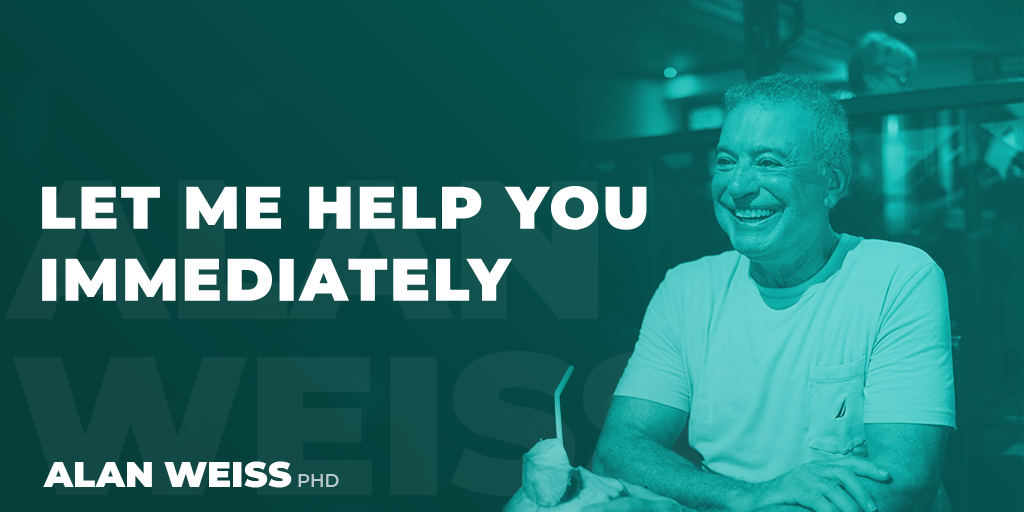 Let Me Help You Immediately
It doesn't matter how quickly you can do something in terms of its value. Some people can create great art, write books, compose music in a very brief time. That doesn't make the works any less valuable.
The time you take to improve a client's condition is irrelevant in terms of your value. When someone says, "Don't turn left here, turn right," that can be immense improvement without three weeks of committee meetings or a "directional needs analysis."
Stop adding time and tasks to prove you're worth. It's a sign of low esteem.
I wrote this in 90 seconds or so. If I had taken two days, would it have been any more valuable?