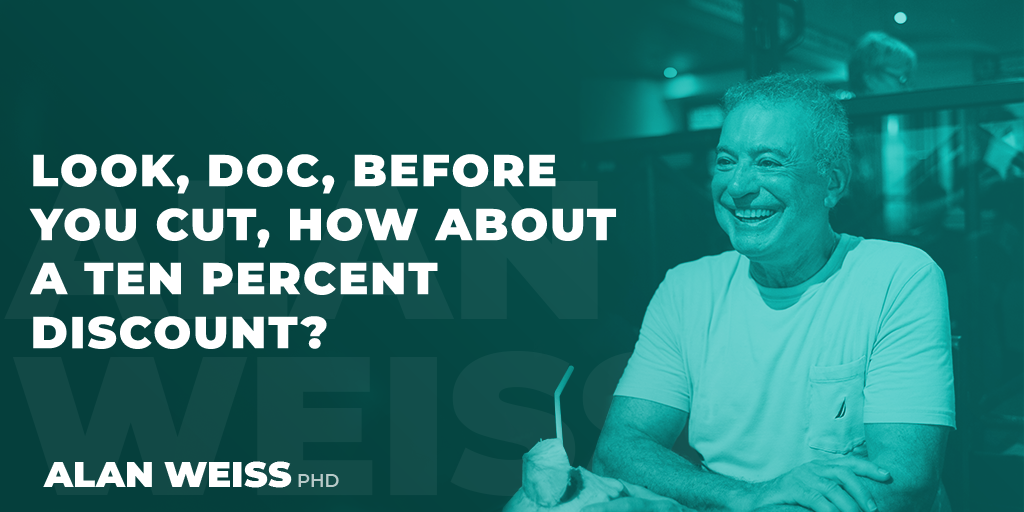 Look, Doc, Before You Cut, How About A Ten Percent Discount?
I've never understood consultants who are flummoxed by a prospect saying, "Others can do this cheaper than you."
Do you shop for the cheapest heart surgeon, or mechanic for your car, or roof repairer? What's really going on, of course, is that the consultants allow themselves to become commodities by insufficiently differentiating their value, consequently price comparisons are inevitable.
Of course, if you really want to save money at all costs, and have your heart, car, roof, and business to leak a bit, then I don't want you as a client in any case.
By the way, here's a nice piece from CEO World about my forthcoming book, Fearless Leadership: 
https://ceoworld.biz/2019/12/06/the-fallacy-of-control-4-ways-to-let-go/