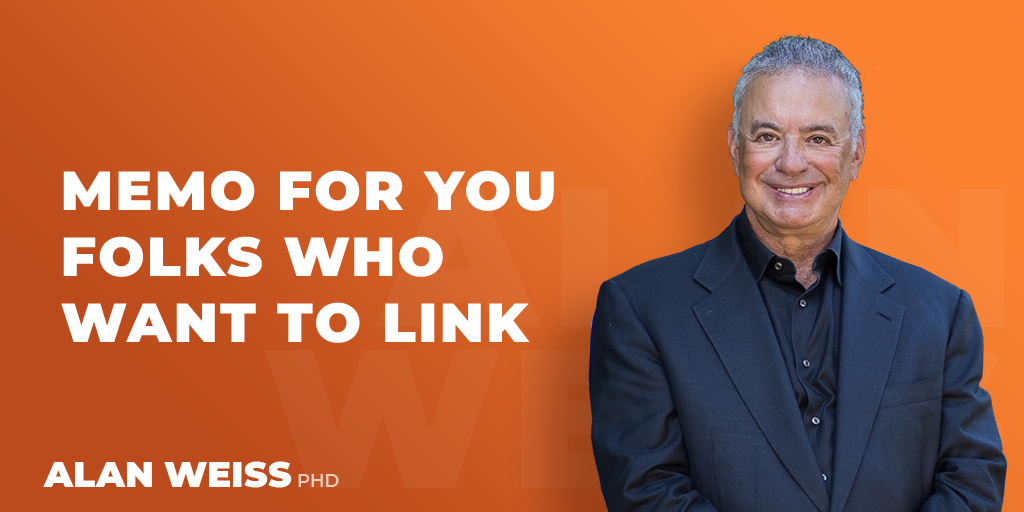 Memo for You Folks Who Want to Link
If you're trolling Linkedin (or any other such "meeting" place) let me give you some free advice which, from me, is worth a lot.
Don't assume the object of your meeting affection is somehow "damaged." Stop asking to link and concurrently offering "more leads," or "higher profits," or "acne relief."
Look at the numbers. If you're pursuing people much more popular (and desirable, in this "beauty contest") than you, don't imply that you, whom no one has ever heard of, can help them.
Most importantly, do some homework and stop sending mass, irrelevant invitations and solicitations.
Asking someone to "collaborate" with a complete stranger is absurd. Arrogantly assuming you can be of help is irritating.
You are not a "peer" just because you use the same, free, social media platform.
And try to keep in mind the dynamic: YOU are pursuing THEM, THEY are NOT pursing YOU.
What does that tell you?