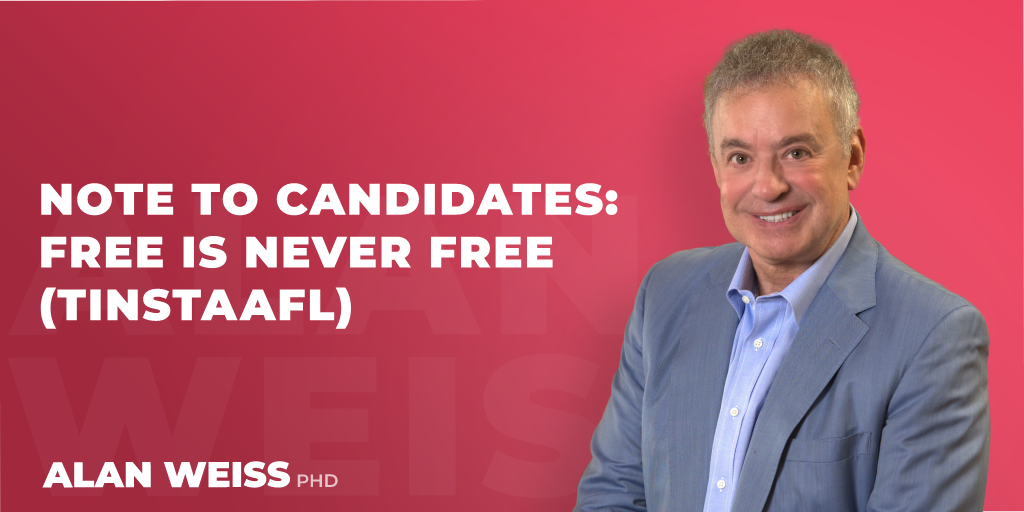 Note to Candidates: Free Is Never Free (TINSTAAFL)
What the Democratic candidates are having trouble with is the "If…then" dynamic.
Everyone would love improved infrastructure, health care for all, a resolution to the immigration problems, free tuition, and so forth.
But when you clarify the accountability by completing the offer like this: "If we provided free healthcare for everyone, then we would have to raise taxes by three percent," you get quite a different reaction because you have a true benefit/risk comparison.
There's an important lesson here for you with your prospects. You can't (like the candidates) leave the question unanswered. You have to prove that the benefits (returns) far outweigh the consequences (investment) to create a huge ROI. And you only need ONE VOTE in favor: The buyer's.
(There is no such thing as a free lunch. —Robert Heinlein, great science fiction author.)