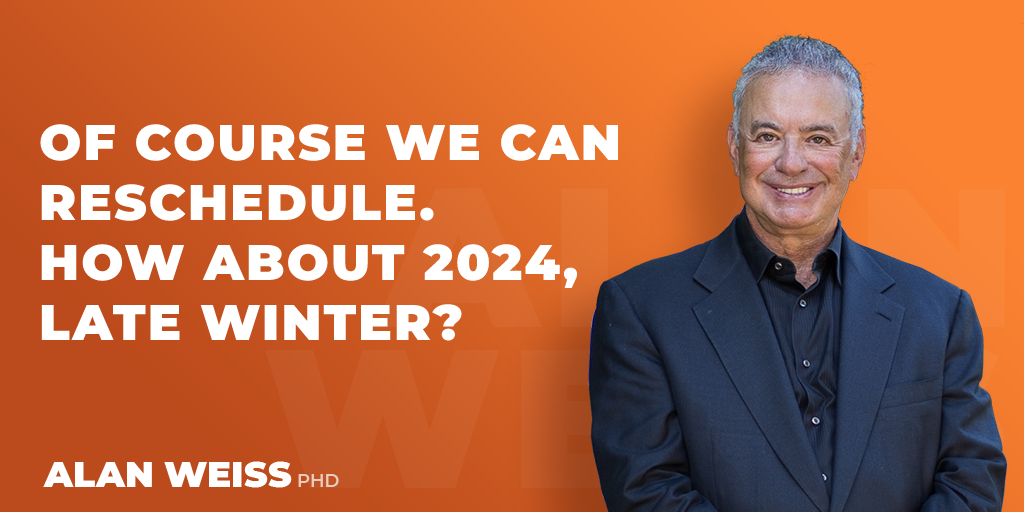 Of Course We Can Reschedule. How About 2024, Late Winter?
I have to admit that when I have a coaching call cancelled I'm reminded of the old school days, when a sudden rainstorm cancelled school or a teacher didn't come in and we had a substitute.
I didn't find books to study independently back then, I found some way to play and have fun. I do the same now.