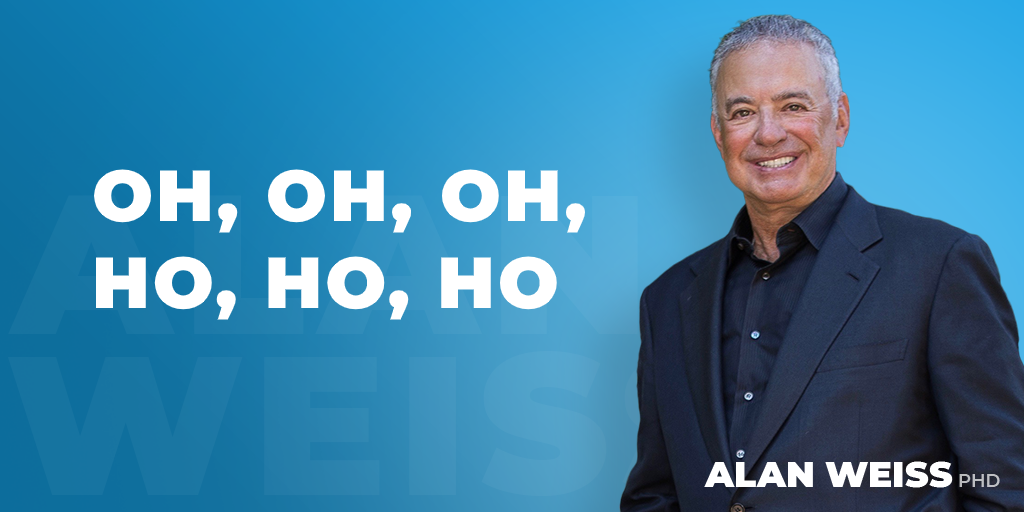 Oh, Oh, Oh, Ho, Ho, Ho
Well, it's been a hell of a year and it's hard to believe that Santa didn't cancel his trip, what with all the restrictions, protests, natural disasters, and turmoil. Some people actually want to tear down statues of Abraham Lincoln and take his name off buildings, so really, how safe can Santa be?
But here we are. We're resilient and we survive, hopefully having learned some things to further that survival still more.
Some things we control, some things we do not. One of the things we do control is our ability to provide compassion, understanding, tolerance, and generosity. That's not dependent on the CDC, TSA, IRS, Congress, or the media. It should be a plank of both political parties, but it's not of either, as far as I can see.
I don't know about you, but when I practice a little kindness, I feel better. If you don't believe me, try it. If it doesn't work, you can always write to tell me that I'm wrong, and I'll understand.