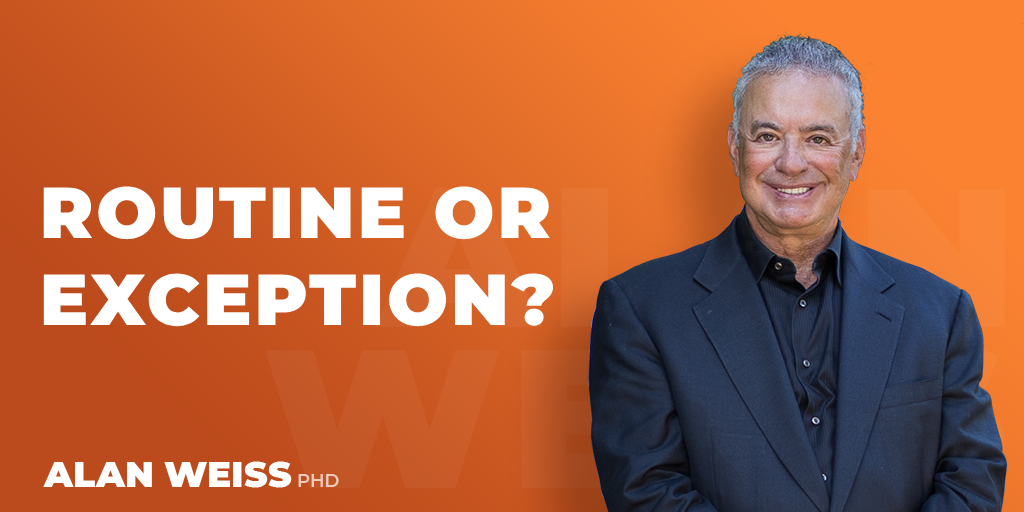 Routine or Exception?
How much of your day is routine, and how much is exceptional?
It's fine to "routinize" paying bills, creating client updates, writing proposals, posting on your blog, even follow-up calls with prospects.
But what are you doing about new offerings, expansion business, writing a book proposal, creating a marketing breakfast or virtual session?
Some routines create speed and efficiency, but they don't create innovation or creativity.
Don't let the routine become a rut you can't escape to do more exciting things.