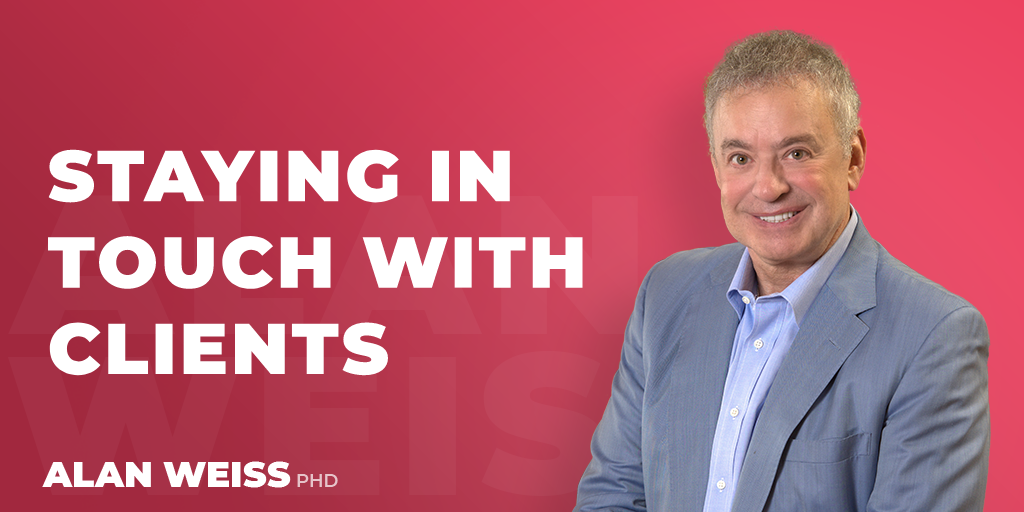 Staying in Touch with Clients
Here's a much more original, non-vanilla note to keep in touch with clients:
Dear Alan,
I know that this is an extremely challenging time for all of us.  The hospitality industry is not just a career but it's our passion and lifestyle.  All of us here at The Crowne Plaza Greenbelt are very grateful to everyone that has stayed in our hotel, dined in our restaurant, or had a drink in our bar.  As we confront an unprecedented global health crisis, please know that our team is grateful for your support and that you are in our thoughts.
If there is anything I can do, professionally or personally, please don't hesitate to reach out. If you need someone to commiserate with, lend an ear, or trade funny memes, we are here.  Feel free to e-mail, phone or text as I would love to share a moment with you during this time of social distancing.
We all need to help one another and to keep our spirits up during this time.  Stay safe, stay healthy, and stay strong!
Sincerely,
Jim Day

Jim Day, Director of Sales and Marketing
Crowne Plaza Greenbelt
6400 Ivy Lane, Greenbelt, MD 20770