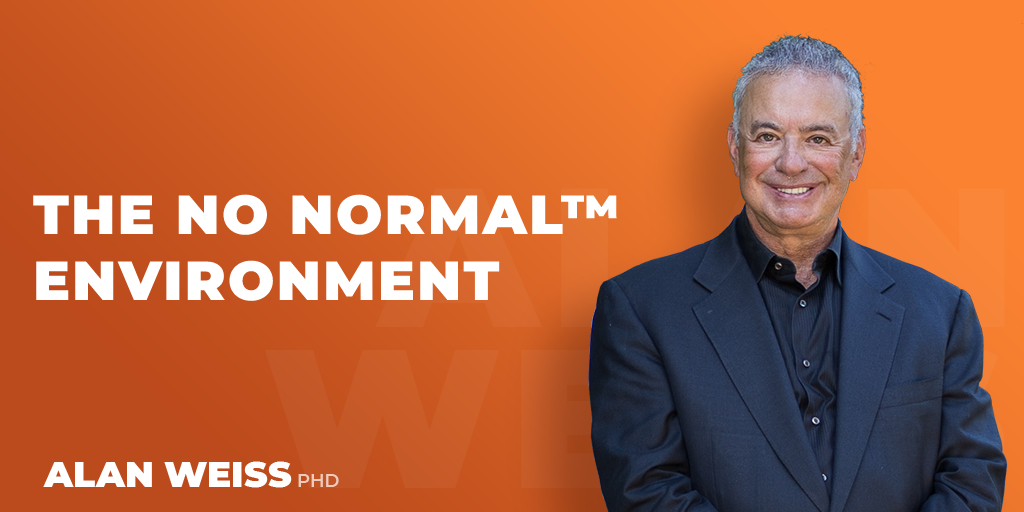 The No Normal™ Environment
Well, I have live events and experiences planned September through December domestically (along with July and August vacations). In the new year I'm hoping to travel internationally again, I hope starting with London.
But things aren't "back to normal"—thank God. (Can I thank God publicly? I would guess so.) This is the time for innovation and risk-taking. The old rules are being broken because they no longer make sense.
There are actually trade and professional organizations which apparently believe they can go back to a monthly magazine and an annual convention and retain members! That ain't going to work any more! Even with travel wide open, I'm still going to use Zoom extensively. I'm not in love with TSA assuming I'm guilty until proved innocent. And I'm weary of all the mileage upgrades in first class who think their life's work is to consume all the free liquor they can beginning at 7 am.
This is a time to experiment. The economy is very strong, the market is very strong, and people need guidance, assistance, advice. That's going to be worth more than ever.
(My newest venture will be to charge people while they answer their own questions. Don't laugh: I do it more often than you'd think, and they're happy as can be.)