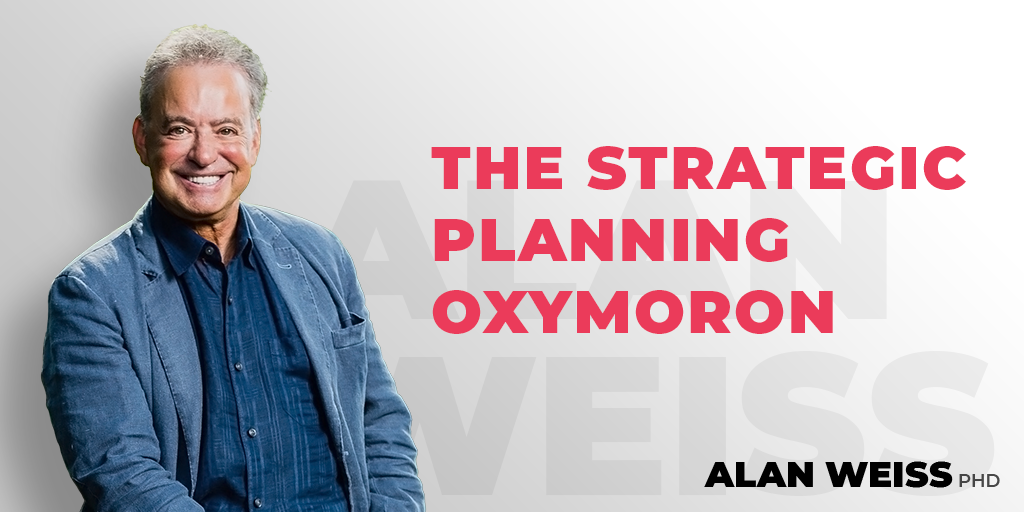 The Strategic Planning Oxymoron
"Strategic planning" is an oxymoron. Planning kills strategy.
Planning is bottom-up, with people trying to be very conservative making estimates about growth because they don't want to endanger their bonus potential or receive quotas that are too high. Strategic is top-down, with executives attempting to paint an exciting growth vision of the future to fulfill the organization's raison d'être.
Do you want to create a future or a reaction?