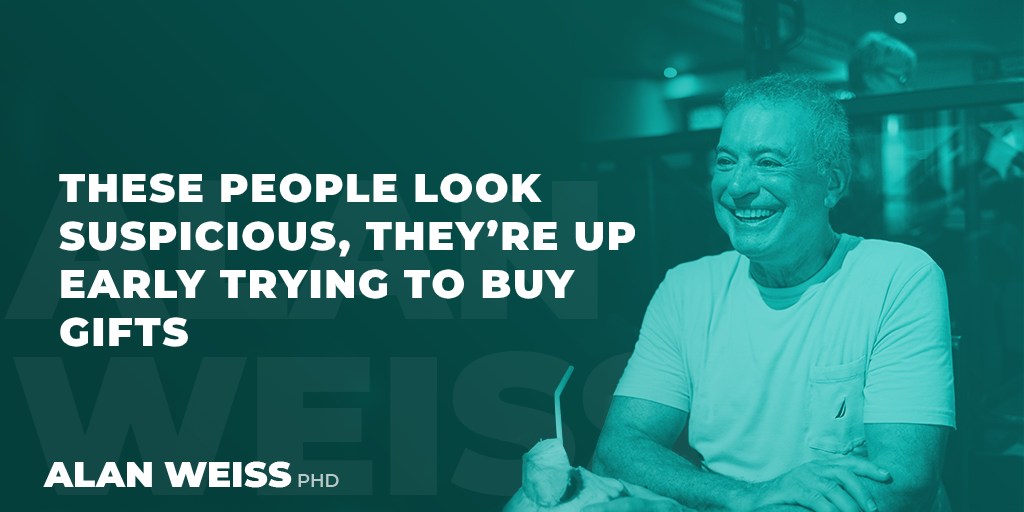 These People Look Suspicious, They're Up Early Trying to Buy Gifts
I understand the frenzy around "Black Friday" retail and online, and how it is so appalling to some people (usually those who don't have to engage in it).
But to consider millions of people trying to buy things to give to others at Christmas isn't so bad in this day and age. They're looking for a bargain, and their intent is positive. There will be some bad apples acting poorly. But they're not buying weapons, not robbing stores, not putting up graffiti. They are consumers in a consumer economy.
Trying to buy gifts for others doesn't exactly prompt me to want to call out the National Guard. Especially this tough, insane, chaotic year.
Joy to the World.