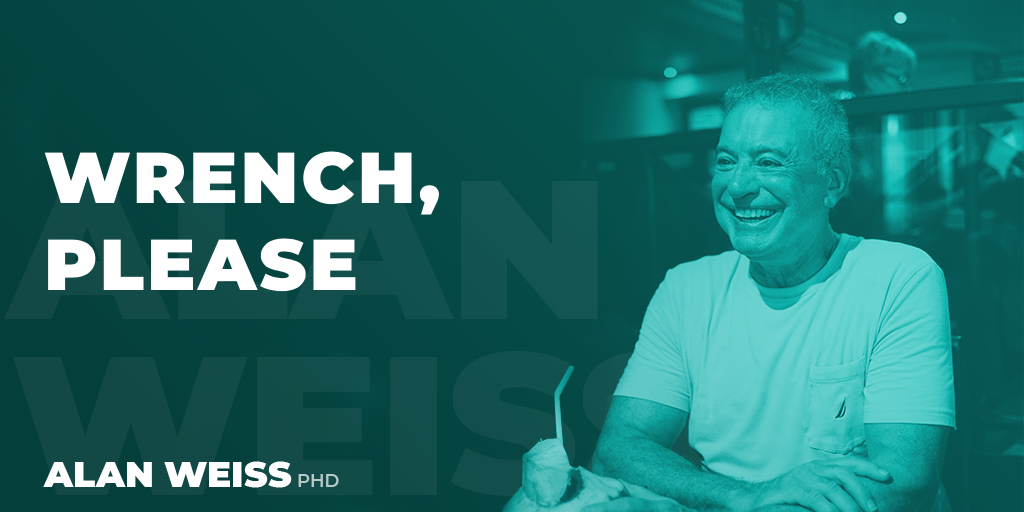 Wrench, Please
I was working with the American Institute of Architects to help them set strategy. They asked if I'd deliver the keynote speech at their convention, as well. The chair of the board and I had identical corner suites on two different floors of the Hyatt Regency.
When I visited his suite for a preparation meeting, it looked different from mine, and I realized he had moved all the furniture around. "There wasn't sufficient light, and the warmth of the interior wasn't right," he explained.
"But the furniture was bolted down!" I said.
"What's your point?" he asked.
If you want to be original, think outside the box, and create thought leadership, you can't be stopped merely because items—or ideas—are currently "bolted down."