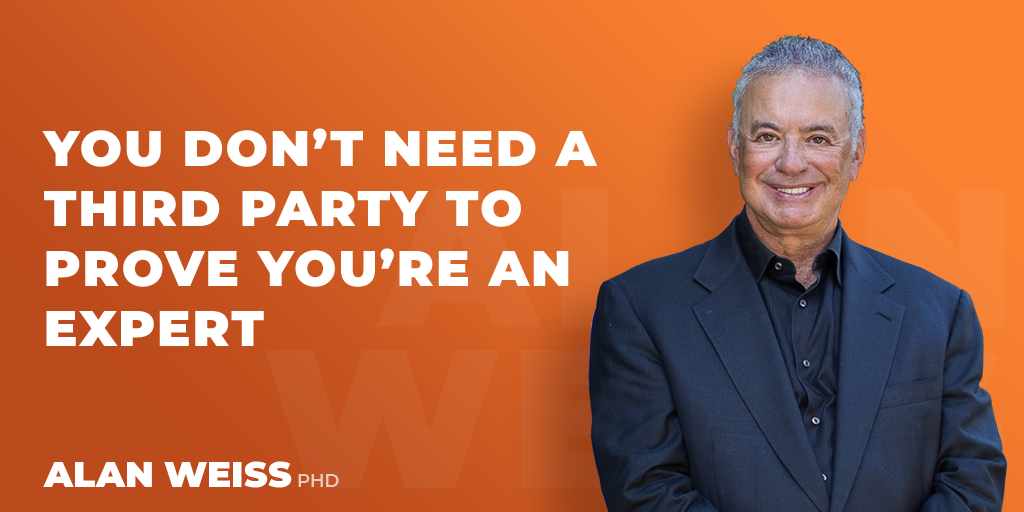 You Don't Need A Third Party to Prove You're An Expert
Have you ever been asked for help by someone and you possessed sufficient experience and familiarity to help them?
Were they helped and improved as you provided feedback and encouragement?
If the answers to both of these questions is "yes," congratulations, you're a coach.
If that's insufficient because you require some kind of diploma, award, certification, or public acclimation, just send me $100,000 and I'll get it to you.
(Only one client executive in over 30 years asked me where I went to school, and not one ever asked me about professional credentials or certifications.)