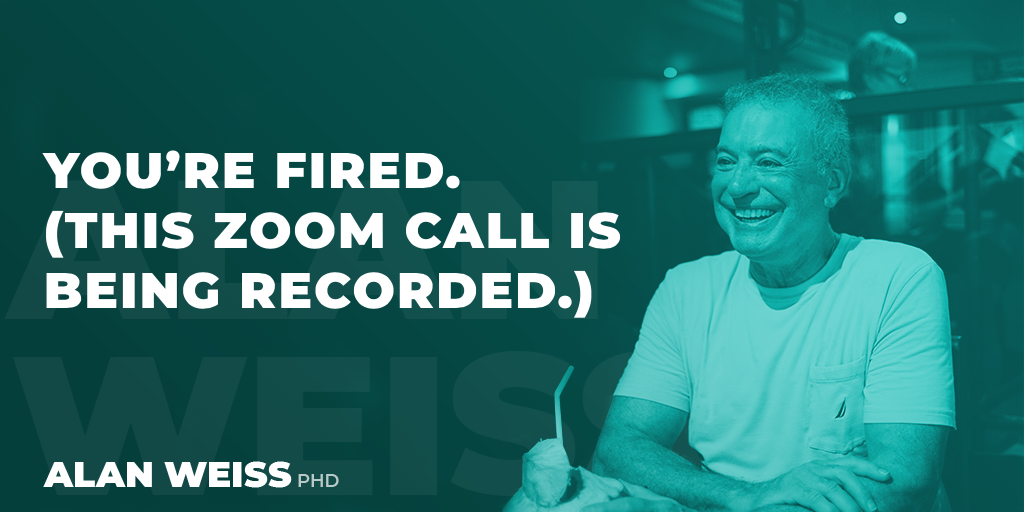 You're Fired. (This Zoom Call Is Being Recorded.)
This morning's big story:
"The CEO of Better.com, a digital mortgage company, laid off about 900 employees over Zoom last week. About 900 employees of digital mortgage company Better.com learned they had been laid off in an abruptly-scheduled, three-minute group Zoom call just weeks before Christmas."
And you're wondering why we're seeing a "great resignation" among people who feel powerless and mistreated at work???