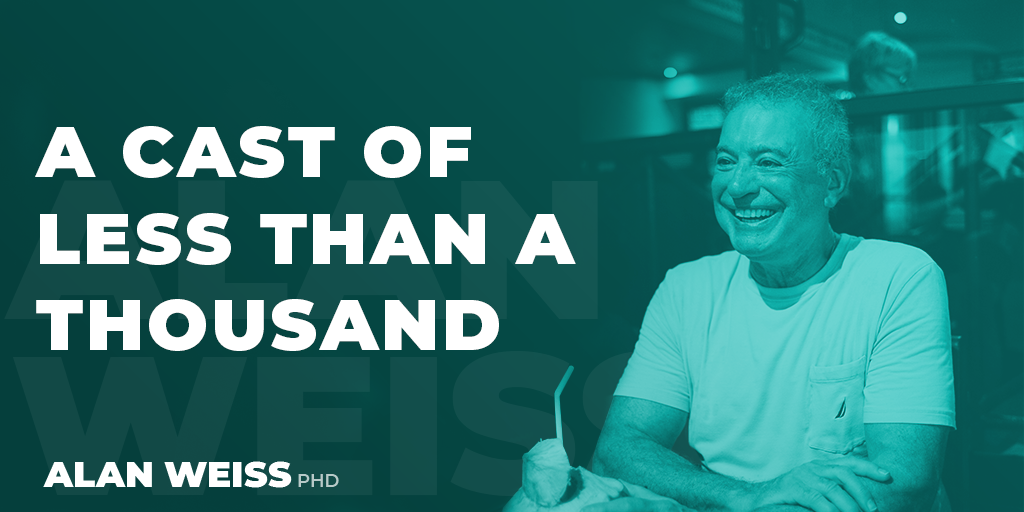 A Cast of Less than A Thousand
We went to an elegant restaurant last night in Newport. The website told us that there were no reservations available, but I know someone and we were able to get in. The first surprise was that there was no valet. Second, no hostess. A server was doubling as hostess and taking care of the largest of the two dining areas. Only five tables were occupied during our dinner, which leads me to believe that the reservations were limited because there was insufficient staff to service the entire place.
The food  and the lone server were excellent. The chef and manager came out to say hello and ask about our experience. (I thought the manager ought to have been hustling food himself!)
There ARE staffing problems, and they are a management responsibility. They can be resolved with innovation and determination. How do I know? Because a hell of a lot of restaurants are fully staffed. So, what's the distinction?